Palladium:

$1,764.00
$3.00
Bitcoin:

$16,371.89
$197.61
Ethereum:

$1,179.52
$7.58
Jeff Garrett sees golden opportunity in rising gold prices
The October 2019 edition of The Monthly Greysheet This article appeared in print in the October 2019 issue of The Monthly Greysheet. Click here for more information on
This article appeared in print in the October 2019 issue of The Monthly Greysheet. Click here for more information on this publication.
One of the most important recent developments for the rare coin market has been the rise of precious metals. After several years of hanging around $1,250 per ounce, gold has surged past $1,500 per ounce. The most immediate effect has been an upsurge in activity in coin shops. I would also guess that companies with a strong web presence that are devoted to bullion have also seen an increase in business. For now, most of the dealers who I have contacted have been buying much more than they have been selling. That is one of the reasons that the premiums for bullion related objects are near all-time lows. Most sellers of common, bullion related material are finding it difficult to find buyers above melt for anything.
This oversupply is also playing out in the rare, or nearly rare coin market. Generic date, common issues of United States gold coins are selling for record low premiums. Much of this over-supply is being fueled by a large hoard of pre-1933 gold coins flowing back to the United States from Europe. During the depression and before, large quantities of US gold coins were shipped to Europe as a standard course of international trade. No one really knew how much U.S. gold remained lurking in the vaults of European banks and other financial institutions.
Starting in the 1950s, some US coin dealers began to repatriate these coins at a steady, but slow pace. In the 1960's and 1970's some previously rare date Double Eagles appeared in these European shipments. Mega rarities such as the 1924-D, 1925-D and 1926-S were found in quantity. A great narrative of this time period can be found in the seminal books on United States gold coins by David Akers that were first published in the 1970s. David knew much of this information first hand as he had handled many of these mini-hoards.
In the preceding decades many of the largest dealers of the day participated in this slow but steady release of United States gold coins back into the domestic market. For years the market has been orderly with premiums swinging based on supply and demands issues of the day. In 1999 the premium for US gold coins surged as citizens around the world prepared for the Y2K crisis that never materialized. There have been other ups and downs over the years, but U.S. gold coins have been a steady favorite of investors and those serving that clientele.
Today the rare coin market is being faced with an unprecedented quantity of gold coins entering the market. These coins have been quietly entering the market for some time, but in the last several months some retailers are loudly touting this newfound supply of U.S. gold coinage. At least one cable TV show has invested in a high quality presentation featuring the story of U.S. gold coins, and how they found their way to Europe for the last hundred years or more. Other retail operations have been running newspaper ads and selling by direct mail.
By now you are probably thinking that this part of the market should be avoided due to oversupply. I urge you to consider otherwise. There has never been a better time to start a collection of US gold coins. Premiums for most Double Eagles, other than scarce or rare issues, have been crushed in the last year or so.
There is also a lot of market uncertainty due to the fact that no one really knows what is in the recent flows coming from Europe. A few of the major players have an idea, but I doubt any one person or group knows the full extent of what exists in these foreign holdings. Markets HATE uncertainty, and that is one of the reasons prices have fallen so much. In time this will be resolved as the coins are absorbed and more information becomes clear to researchers and collectors.
The knee jerk reaction of most collectors and dealers is to fear large quantities of coins when they enter the market. Last year when I handled the 16,000 coins in the New York Bank Hoard of Treasury released Silver Dollars, I was asked by several dealers if this would kill the market for Morgan Dollars. These individuals far underestimate the size of the market for rare coins. Those coins were sold to a single company that sold every coin retail and the market was unaffected by the hoard.
Going back decades the same fears were felt when the Redfield Hoard of Silver Dollars entered the market. That hoard contained over 400,000 Silver Dollars, many of which were quite rare dates. The coins were expertly marketed, and prices actually rose based on the number of new collectors that were attracted to the hobby by the fascinating story of Levere Redfield and his Silver Dollars. It should also be remembered that the GSA hoard of Carson City Silver Dollars contained over 2,500,000 coins and these have now been fully dispersed and widely collected.
The same opportunity awaits those interested in US gold coins, particularly Double Eagles. Savvy collectors and investors should take advantage of this market uncertainty and amazingly low prices. Many collectors are probably unaware of how many date and mint mark combinations of Double Eagles that can be purchased for very little over the melt value. This is also for Mint State grade coins. The following are some of the dates which can be purchased for under $2,000 in mint state condition:
"Slightly better" date double eagles that can be acquired at/near melt value.
Someday soon the dispersal of European gold will be over and this golden opportunity will have passed. As Warren Buffet has been quoted "attempt to be fearful when others are greedy and to be greedy only when others are fearful." In my opinion, his sage wisdom holds just as true in numismatics as it does in the stock market.The most recent groups of gold have also contained some interesting coins starting in the 1840's. Nearly every US Mint (with the exception of Dahlonega and Charlotte) that produced gold coins is represented as well, including Carson City and New Orleans. The majority of the coins I have seen have also been fresh and original. The collector driven market for originality makes these particularly appealing.For those who find the starting price a bit high for Double Eagles, you might consider Five Dollar and Ten Dollar gold coins. Most groups of European gold have never contained the smaller denominations (gold dollars and quarter eagles). The above mention however are often seen in quantity. There are dozens of dates for beginner collectors to choose from, and starting a set of these has never been more affordable in relation to gold.
Jeff Garrett is the former President of ANA and PNG and is an award winning author, including 100 Greatest US Coins and Encyclopedia of US Gold. He can be reached by email at jeff@rarecoingallery.com.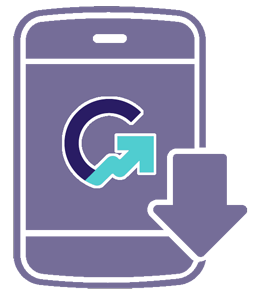 Download the Greysheet app for access to pricing, news, events and your subscriptions.
Subscribe Now.
Subscribe to Monthly Greysheet for the industry's most respected pricing and to read more articles just like this.
Visit these great CDN Sponsors

Jeff Garrett is the former President of ANA and PNG and is an award winning author, including 100 Greatest US Coins and Encyclopedia of US Gold. He can be reached by email at
jeff@rarecoingallery.com
---