Palladium:

$1,766.00
$1.00
Bitcoin:

$16,205.77
$31.49
Ethereum:

$1,171.80
$0.14
Jeff Garrett's 2019 Year in Review
The last quarter of the year is traditionally one of the slowest for the rare coin business. With few shows in December many companies set their sights set on the following year. This is especially true for mass-market rare coin companies.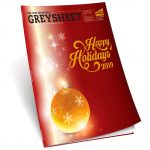 This article appeared in print in the December 2019 issue of The Monthly Greysheet in our Lighter Shade of Grey column. Click here for more information on this publication.
By Jeff Garrett, Contributor
The last quarter of the year is traditionally one of the slowest for the rare coin business. There are very few coin shows in December, and many companies have their sights set on making plans for the following year. This is especially true for mass-market rare coin companies who are determining advertising budgets, product lines, and strategy. For the last several years I have attended the Worlds Money Fair in Berlin. The show takes place in February, and very little actual business is conducted at the show. It's all about meetings and making plans for the year. It's "speed dating" for coin companies, and something Americans, including myself, find fascinating to witness.
In the past, many local coin shops depended heavily on holiday sales to boost profits for the year. This was has traditionally centered on the sales of coin jewelry, and other estate pieces they had acquired. From most reports that I have been hearing from dealers around the country, jewelry sales have lagged in recent years. The buying public seems to have lost interest. This may due the high cost of gold that makes the price points too high for the majority of buyers. Also, the diminished buying power of the middle class has been an important factor.
The same forces of diminished buying power among middle class rare coin buyers is also a factor in the business. Many coins that these buyers supported in the past have fallen in recent years. This includes Morgan and Peace dollars, Classic Commemorative coins, and Mint State or Proof Type coins. The customer base has slipped due to economic and aging demographic issues. The good news is that most of these series are flirting with historic low prices when you factor inflation. There has never been a better time to start a collection of these coins.
The biggest story of the year has to do with the opposite of the above mentioned problem. Wealthy collectors have dominated the market and numismatic events. Set registry collecting among buyers with a large budget for their hobby have pushed some coins to incredible levels for some issues. The vast majority of this activity has been focused coins that are in the top echelons of the pop reports. It's amazing what someone will pay for that extra half point! If I had possession of a time machine, I would start my career over by putting away every amazing Lincoln Cent, Jefferson Nickel, Roosevelt Dime, Washington Quarter and Franklin Half that I could find.
Rare coin pricing also was the topic of much conversation this year. To the chagrin of many, prices in the Greysheet dropped precipitously for Silver Dollars and several other issues. There are a lot of factors that resulted in this outcome. As mentioned above, demand has dropped among average collectors. There is simply more supply than demand in many cases. Also, quality becomes a giant factor. When below-average coins for the grade are sold at auction, the prices realized create a negative drag for the entire series. Therefore, most price guides are for the "theoretically average" coin, which most are not. Rare coins are actually miniature works of art in my opinion, and every coin is different.
Another fundamental change has also swept the rare coin market in the last few years. Eye appeal has become critically important to rare coin buyers. This indicates that the market is being dominated by knowledgeable collectors. Pure investors do not understand the subtleties of rare coin grading, nor do they care. They are just interested in the financial returns. Historically, this has not been the best way to buy rare coins or any collectible. To be successful, knowledge about what you are buying is critical. Collectors buy rare coins, investors are sold rare coins.
After a few years of lagging around $1,250 per ounce, gold has finally shown some signs of life. Its recent rise to above $1,500 gave collectors and investors of bullion, and coins related to bullion, reason for hope. Whenever gold rises, it seems to stimulate interest in our hobby. The market has also been affected, both positively and negatively, by large quantities of Pre-1933 United States gold coins that have been entering the market. These hoards started to enter the market slowly, but have gained steam in the last several months. They can be found selling on prime time, or near prime time, cable TV currently.
The current oversupply of U.S. gold coins has obviously had a negative impact on prices. Most of the larger denomination gold series are at historic lows in relation to gold prices. The premiums are lower than I thought possible for many coins. Lower grade U.S. gold coins are actually finding their way to the melting pots. Over time this will help with the oversupply.
The great news is that these coins are bringing in a lot of new buyers. I have been contacted by many individuals who have heard about the opportunity. This will stimulate our hobby significantly. The job for marketers will be to set the hook on the excitement of collecting rare coins. Numismatics has a great story to tell, and investors of gold coins can easily be converted into a collector. If you are selling coins to someone, throw in a few books with the deal. It will pay dividends for you both.
The next big event in numismatics will be the annual Florida United Numismatists (FUN)convention in Orlando, Florida. It is one of the most highly anticipated shows of the year, and I can firmly state that I have never had a disappointing FUN show. Everyone is excited to start the year off with a bang, and the bonus of warm weather attracts one of the largest crowds of the coin show circuit. I believe there are over 650 tables and thousands of active collectors in attendance.
The FUN organization runs an extremely efficient and effective show. They spend plenty on advertising, and even pay for buses for coin clubs around the state to send their members to the show. These small touches add up to one of the most active shows of the year. Heritage also stages one of its most important rare coin auctions of the year, including the always amazing Platinum night.
Another great thing about the show is the diversity of dealers in attendance. You have the mega companies with dozens of employees and the one man operation who attend only one coin show a year. I have often kidded people that for a coin show to be successful you need a good mix of "sharks and guppies."
I will soon be making my plans for the show, having not been to one in several weeks. The same can be said for hundreds of coins dealers attending the show. This influx of fresh material is what makes the FUN show special.
Regardless of what you collect or deal in, may you truly have fun at the next edition of the FUN show. I hope to see you there.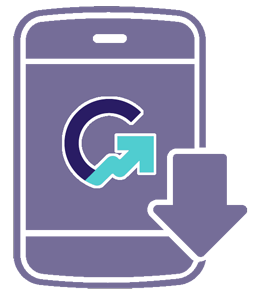 Download the Greysheet app for access to pricing, news, events and your subscriptions.
Visit these great CDN Sponsors

Jeff Garrett is the former President of ANA and PNG and is an award winning author, including 100 Greatest US Coins and Encyclopedia of US Gold. He can be reached by email at
jeff@rarecoingallery.com
---