Palladium:

$1,757.00
$10.00
Bitcoin:

$16,157.86
$16.42
Ethereum:

$1,168.22
$3.72
Lighter Shade Of Grey: Young Dealer Turns 6 "Ks" Into 7 Figures In 2 Years
Greg Marcus isn't your ordinary 24-year-old numismatist. This young dealer from Colorado turned his initial investment of $6,000 into a million-dollar business.
Greg Marcus isn't your ordinary 24-year-old numismatist. This young vest pocket genius from Colorado has been a full-time coin dealer since May 2016, turning his initial investment of $6,000 – which he accumulated from selling his coin collection – into a million-dollar business. And while he's a self-made businessman, he's never forgotten his middle-income roots. He's stayed close to his family and friends, who instilled in him a strong work ethic that urged him to aim high and to remember that he could "always do better." Marcus, who operates Front Range Coins & Currency from his home base in Colorado and attends several coin shows around the country each year, recently chatted with me to share some of his comical experiences, discuss lessons he's learned, and offer the wisdom he's gleaning as his thriving business continues growing.

"I worked for a coin store in 2013 and didn't love it very much, and there was another dealer in the area I became good friends with. I'd show him some of my coins and told him about the coins I wanted to collect. Then one day he asked me 'why do you collect? Why do you let those coins collect dust?' I said, 'well, that's just what I know.' He said he knew I was a knowledgeable and have a good eye, and suggested I sell off my coins and become a small-time dealer. That way, instead of letting those coins gather dust, he said I'd be able to see my pieces go off at auction or into other people's showcases and say, 'I once owned that cool coin.'
Not more than two weeks later, I began selling off my collection. A friend of mine and I were talking about company names and we thought of the name Front Range Coins & Currency – and it just took off. I knew I wanted to work hard to succeed. In fact, in college that semester between January and May before I became full time, what I was doing was skipping class on Fridays to go to coin shows, and I even went to some of my first national shows. Trying to do that while balancing school was not the easiest thing in the world to do. I got very lucky my senior year because the University of Colorado had more snow days in the four years I was in school than during any time before I started at the university. It was meant to be – it was very beneficial for me to be able to skip some classes and not have to take the exams because I got very lucky with snow!
Because I started with little money, I had to be careful with what I was buying. I don't have a storefront, I'm a vest pocket dealer when outside Colorado, and the biggest thing for me was being able to manage my money correctly and do so in a way that I could still move inventory. Most coin shops, they buy everything that comes to them, soup to nuts, and I started out not being able to do those things. I could not grasp buying 90% silver to make only a few pennies, really, or buy bullion and make 3%, maybe. I got into better-date coins ranging from the 1700s through 1964 because I could not only make 10% but also move it very quickly.
I've been a collector since the age of 7, so I wanted to offer the coins I knew I'd want. I really like originality. Customers want to see coins with eye appeal. They want a dealer who will find the pieces they've been looking for for years – someone who appreciates coins as they do. I think coins are little pieces of art – they really are. Each piece, when you look at it, everything looks different. That's especially the case with the pieces I deal in, such as Capped Bust and Seated material. These are little pieces of history, and you can actually see overdates, where [mint officials] were fixing the dies, like changing over the numerals in the date and creating, say, an "8" over "7," – a pretty neat overdate coin. You can see what the mint employees did to try and fix the die, and I just found that so cool as a kid, and I still find it cool today.
A funny story came from learning about one of these varieties. About a year ago I took a coin on consignment to me, and it was a coin I thought I could move for another dealer – an 1820 Capped Bust dime. I didn't know much about the varieties at the time, and [the dime] was very original. I posted the coin on eBay. And through eBay I got a message from a seasoned collector, and we were discussing the price. The seasoned collector said, 'that's a really nice Office Boy, but I'll have to pass. I thought to myself, 'did he call me an office boy because I don't know what I'm talking about?' I said to him, 'how dare you say something like that to me!' He messaged me back saying, 'no, the Office Boy is what that variety is called.' I looked closer at the coin again, and the lettering is so off – it's doubled and messy, a coin that only an amateur office boy could ever have done. I ate my words so hard, it was just ridiculous! I apologized, saying, 'I'm so sorry – I didn't mean to say something like that. I really appreciate you letting me know, I need to be more careful…' It's just one of those things help you move up in the business and start maturing, helping you figure out the things you should and shouldn't be saying.
One of the things I'm still learning is to keep your ears open and mouth closed. Granted, you talk to eight dealers, you'll get nine opinions. But listen to all of them and then you can make your own conclusion. Don't ever think you know more than the person on the other end of the table, because that's the easiest way to lose good business contacts. And don't forget to use all of your resources, including all pricing data. You also really want to buy the coin, not the holder. You may find a piece absolutely ugly as can be selling for 70% of bid, and then find a nice coin that sells for 20% over. Make sure the coin you are looking at can command the attention it deserves even if the price is a little high. 
Also, you definitely want to get in good with bigger dealers, especially dealers who do a lot of retail business. The reason is they always have want lists, and they're always buying. So even if you don't have the money for something or don't want to put it in your inventory, you can call them and say, 'hey, I have this piece I'm looking at, this is how much it is, would you be interested in making me some type of profit?' And even if you're working close [on margin], you're developing relationships with another dealer, and that can help you in the long run.
And that's something else I've learned this year. This is not just an industry. I've got two families. I've got my blood family, and I have my coin family. My coin family means so much to me. I get calls every day, people telling me to keep going, keep pursuing. The support I get from other dealers is just as much as I get from my blood family. After coin shows, people from my coin family get together and have dinner, have a glass of wine, and actually want to spend time together after the nine-to-five is over. I can't think of another business that can create that type of bond in such a short time."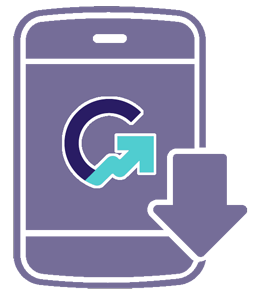 Download the Greysheet app for access to pricing, news, events and your subscriptions.
Subscribe Now.
Subscribe to Monthly Greysheet for the industry's most respected pricing and to read more articles just like this.
Visit these great CDN Sponsors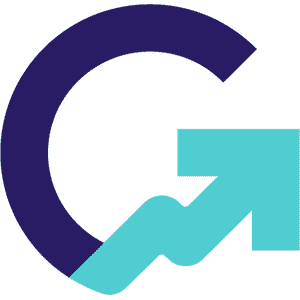 The trusted name in numismatic pricing since 1963, CDN Publishing is home to important industry reference and price guides, including the Greysheet, Greensheet, CPG Rare Coin Market Review, and the CAC Rare Coin Market Review, and the Banknote Book. Located in Virginia Beach, you can find out more at www.greysheet.com, or call 757-655-1056.
---