Palladium:

$2,080.00
$4.00
Bitcoin:

$23,804.31
$207.83
Ethereum:

$1,879.90
$14.58
Canadian Dollar:

$0.78
$0.01
May 2019 Greensheet: Activity Across The Market
By Patrick Ian Perez, Editor After a relatively quiet several weeks, the show circuit picks back up with the Central States Numismatic Society convention. Held this yea
By Patrick Ian Perez, Editor
After a relatively quiet several weeks, the show circuit picks back up with the Central States Numismatic Society convention. Held this year just outside of Chicago in Rosemont, the show brings with it the heft of a Heritage U.S. and World currency auction of more than 2,800 lots. Key to the auction is a 121-lot Platinum Night session, which is led by several high-denomination pieces. The ever-popular $10,000 1934 Federal Reserve Note makes an appearance, this example graded PMG AU55. These notes easily get into six-figure territory of late and there are certainly not enough of these pieces to satisfy demand.
Complementing this note is a trio of $5,000 FRNs, one from Series 1928 and two from 1934. The highest certified grade of the three is an AU55 piece that is also from the Richmond Federal Reserve district, which as the catalog states is one of four with the lowest printage for the issue. In large-size high-denomination notes, a Series 1922 $1,000 Gold Certificate (Fr.-1220) makes a grand appearance. Graded PMG VF35, the note has the eye-appeal of multiple grade points higher. Condition rarities are present as well, the best example being a Series 1891 $20 Silver Certificate (Fr.-320) graded PMG Superb Gem 67. The Heritage catalogers reveal an important aspect of the note, and that is the fact that through all four series that $20 Silver Certificates were produced, this and one other note (also from Series 1891) are the only ones to achieve this grade level. This issuance spans nearly 30 years and covers 18 Friedberg numbers. Were this a coin of equivalent rarity, it would be a six-figure piece without breaking a sweat. This particular note has not been seen publicly since 2002, and before that 1996 was its last auction appearance.
Two beautiful pieces from the most important Legal Tender series, that of 1869, are also present. A $5 Woodchopper (Fr.-64) graded PCGS Currency Gem 66 crosses the block and the eye appeal and scarcity of this note in this grade seems like real value at under $10,000. Stepping up to the $20 denomination (Fr.-127), an example in a PCGS Currency Gem 65 holder presents well and is a great match with the $5 just mentioned. The final seldom-seen large-size piece we will highlight from the Central States sale is a Series 1907 $10 Legal Tender (Fr.-117), the instantly identifiable Bison note, this time in Star note format. One of just three replacement notes known on this catalog number, it is yet another currency rarity that seems undervalued relative to its population. Perhaps the most interesting lot of the Platinum Night session is a complete pack of $1 North Africa Silver Certificates (Fr.-2306). With a penciled date of May 5, 1943 on the strap, an intact pack of any wartime issue is a true rarity.
Here at CDN, we have been working on a project that we hope will contribute to an expanded United States currency market. In the very near future we will be launching a fully revised version of CDN Exchange, our online dealer-only website, this time with a full currency component. This new CDN Exchange will contain a full catalog of United States Federal currency, in addition to non-Federal issues including Continental and Colonial currency as found in the Friedberg catalog and even Confederate and Southern States issues. All CDN Greensheet wholesale and CPG pricing will be available on the site, inline on the individual bid screens just as it appears for United States coins.
Member dealers will be able to utilize CDN Exchange in a number of ways. First, Greensheet pricing will be quickly available via search, either by catalog number, date, or denomination, including (in the future) pricing that is not available in the printed Greensheet due to space limitations. This additional pricing consists of more grades on notes already priced and pricing for notes that we have never priced before. Secondly, we hope to have extensive auction prices realized from the major auction houses. This will enable extensive price research and will be another tool to assist dealers in making buying decisions. Lastly, dealers will have the ability to place sight-seen bids for any piece of currency across the grading spectrum, something that has never been available before.
Unlike coin dealers, currency dealers have only been able to use the existing electronic dealer exchanges to post messages on "the tape" rather than having a specific place to put their buy prices. We feel this has the possibility, with enough dealer participation, to greatly expand the base of the currency market. Just as sight-seen bidding underpins a portion of the core U.S. coin market, so too can it be for currency. Having real buyers with real numbers on a widely used dealer website builds confidence in the market. In the end, we hope to provide an efficient, all-in-one place for currency dealers to buy, sell, and research at an affordable monthly membership. If you would like more information, please do not hesitate to contact us at editor@greysheet.com.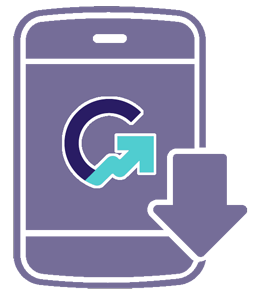 Download the Greysheet app for access to pricing, news, events and your subscriptions.
Subscribe Now.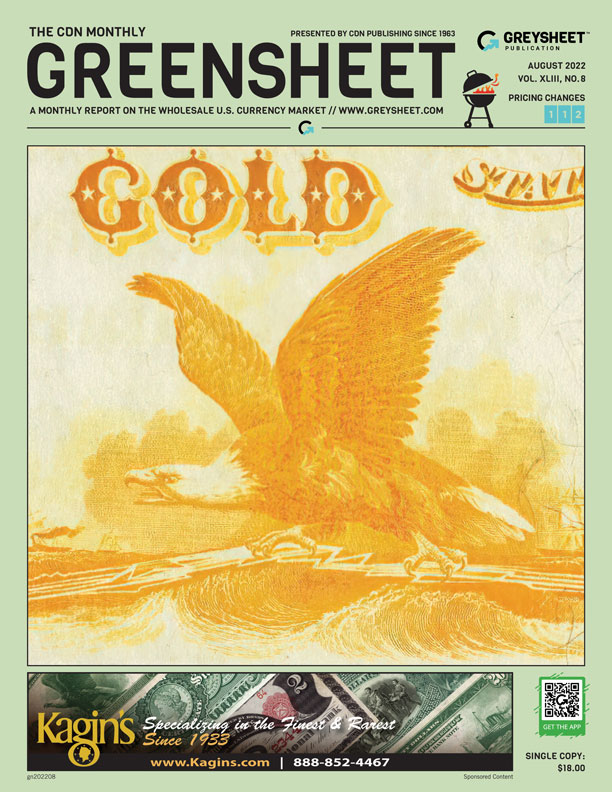 Subscribe to Monthly Greensheet for the industry's most respected pricing and to read more articles just like this.
Visit these great CDN Sponsors
Author: Patrick Ian Perez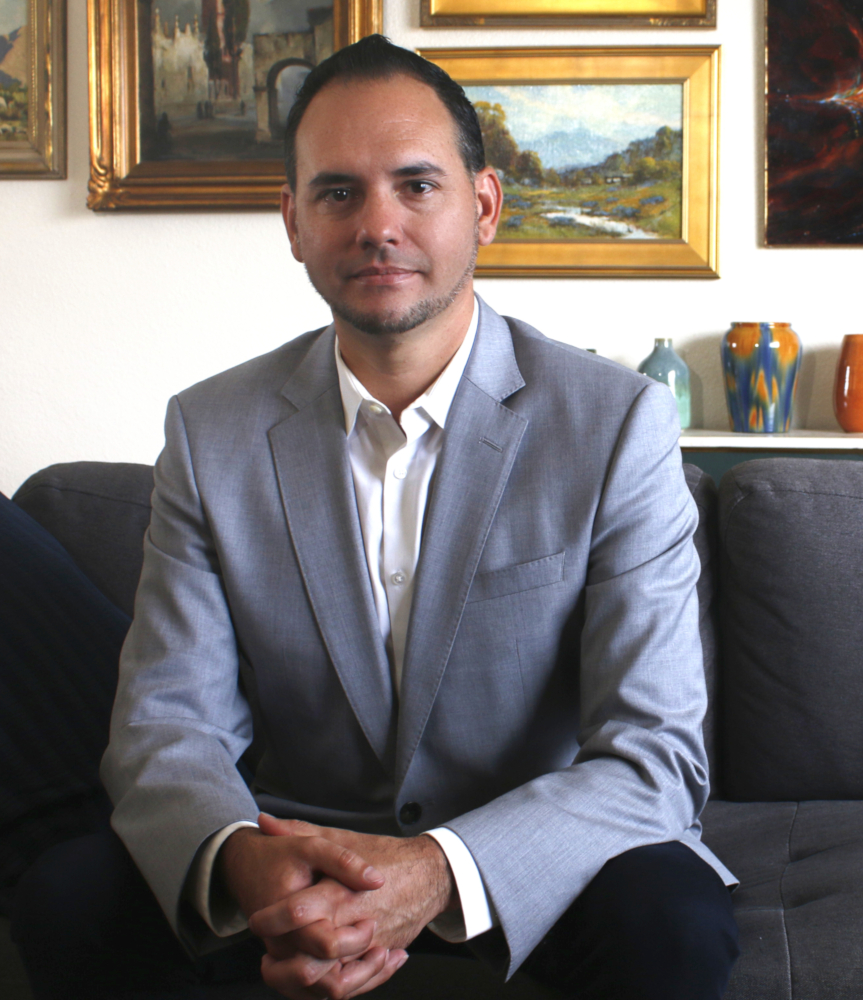 Patrick Ian Perez began as a full time numismatist in June of 2008. For six years he owned and operated a retail brick and mortar coin shop in southern California. He joined the Coin Dealer Newsletter in August of 2014 and was promoted to Editor in June 2015. In addition to United States coins, his numismatic interests include world paper money, world coins with an emphasis on Mexico and Germany, and numismatic literature. Patrick has been also published in the Journal of the International Bank Note Society (IBNS).
---