Palladium:

$2,150.00
$16.00
Bitcoin:

$19,506.50
$53.11
Ethereum:

$1,335.98
$6.74
MONTHLY SUPPLEMENT: CDN DEALER PROFILE: JAKE'S MARKETPLACE
Since its founding in 1963, Jake's Marketplace has evolved to adapt to the ever-changing market conditions. But at least one thing has not changed about Jake's: it's still a family-owned and -operated business.
We all remember our first encounters with a coin dealer. My first positive mail-order experience came when I was an adolescent collector in 1994 and ordered a birth year set from prominent Chicago-area coin store Jake's Marketplace. The shop, once a bricks-and-mortar operation located in the heart of The Windy City, has shifted its efforts entirely to online sales and moved to suburban Chicago. Since its founding in 1963, Jake's Marketplace has evolved to adapt to the ever-changing market conditions. But at least one thing has not changed about Jake's: it's still a family-owned and -operated business.

I caught up with owners Michael Jacobs and his younger brother, Jonathan Jacobs, who eschew formal professional titles and approach their family business as a wholly mutual effort. They took time from their busy schedules to share their story of the challenges, opportunities, and successes that have come their way in the rapidly reshaping coin industry and offer several key lessons on what they've learned from their many decades in the business.
Q. HOW LONG HAVE YOU BEEN INVOLVED WITH THE DAY-TO-DAY OPERATIONS AT JAKE'S MARKETPLACE?
A. Michael: Being in a family business, I have grown up with it. I can remember as a kid doing the odd job of sorting coins, being the manual labor cranking a coin-counting machine, and once filling orders for Boys Life magazine for wheat cents. I started part time in 1981 and took a full-time position in 1986.
A. Jonathan: 31 years.
Q. HOW HAS YOUR ROLE CHANGED OVER THE YEARS?
A. Michael: I started by working on minor repairs, and polishing and cleaning gold and silver jewelry and other collectible items. I eventually took over doing accounting and other assorted jobs, retail, IT, buying, and whatever else needed to be done.
A. Jonathan: I mostly filled orders and served customers when I first started. Now, my main focus is on getting new coins online and keeping up our inventory of supplies.
Q. HOW DID YOU FIRST GET INTO THE COIN MARKET?
A. Michael: The process was one of evolving guidance from family and other staff, and a lot of reading! The use of computers to read the dealers' networks, seeing buy and sell requests, and using the advancing tech really made me more involved with daily business activity.
A. Jonathan: I began working in college and continued on full time after college.
Q. HOW DID YOU MAKE BEING A COIN DEALER A FULL-TIME BUSINESS?
A. Michael: It´s a family business, so I had an easy in road to get here. I have not always wanted to make this my life profession, but with the momentum of knowledge and experience it became a way of life.
A. Jonathan: Basically, I just followed in the family footsteps.
Q. WHEN DID JAKE'S MARKETPLACE PHASE OUT ITS LONG-RUNNING MAIL-ORDER CATALOG?
A. Michael: Our last catalog was published in 1999, and we suspended publishing it in 2000 when we made the move to become a 100% online business. Catalogs become obsolete in a collectibles business very quickly, but the internet is alive, as we are always making updates to add more coins and remove sold items.
Q. JAKE'S MARKETPLACE BEGAN AS A TRADITIONAL BRICKS-AND-MORTAR STORE; HOW DID THE BUSINESS BECOME AN ONLINE OPERATION?
A. Michael: The Jake´s bricks-and-mortar days started with Dad´s first store on Lawrence Ave [in Chicago] around 1963. The Jake´s name came about from a second store opened for his father—Grandpa Jake´s—in the early '70s on Belmont Avenue [also in Chicago]. It was decided to close the first location and merge the operations under the Jake´s name several years later. In 1980, plans were made to create a larger store a couple blocks away at Central and Wellington [Avenues]. 38 years of six-days-a-week retail was enough for Mom and Dad. The idea of selling online was growing as I was actively listing and selling coins on CompuServe in the mid '90s. In 1996, I gave Dad a gift of accessing the internet startup kit, and it sat on his desk for a year before he considered the internet. When he saw the online sales potential, taking the idea online was easy, as his desktop publishing skills created a website that was just an online version of the printed catalog. In 1999, the demand from online advertising for 50 States Quarters products made it easy to decide that the move to an all-internet format could be accomplished. When the move was complete, Dad found an easy way to incorporate e-commerce with the website, and it´s proved successful to our online growth. I worked to help develop the IT process that would help control our customer service needs, improve shipping efficiency, find ways to make quicker revisions, and update the website.
Q. PLEASE TELL US A BIT ABOUT HOW YOUR BUSINESS HAS EVOLVED OVER THE YEARS…
A. Michael: Our core principal remains the same: we are a hands-on family-run business that wants its customers to enjoy collecting. We have just gone from doing this in a bricks-and-mortar store to using the utility of the internet to work the same way.
Q. DO YOU WORK WITH EBAY, AMAZON, ETC.?
A. Michael: Yes, we are active with these websites. It´s a necessity these days, as the collector who has come online has decided favorite places to shop online.
Q. HOW LONG HAS THE JAKE'S MARKETPLACE WEBSITE BEEN RUNNING?
A. Michael: The first website went online in 1997, and in 2000 Dad integrated e-commerce to facilitate online sales. A new website at http://www.jakesmp.com went live in August 2017.
Q. DO YOU RECALL NOTICING THE GENERAL MARKET SHIFT TO ONLINE COIN SHOPPING, OR WAS IT TOO GRADUAL A CHANGE TO NOTICE IN REAL-TIME?
A. Michael: The process has been evolving. The earliest online shoppers were experienced computer users, typically dedicated collectors, and they had the incomes to be more generous with their buying. It was at that time AOL was pushing out CD disks to encourage people to get online; standalone internet-access devices like Web-TV expanded the base of people who could reach our website. eBay was just getting started, the medium was growing faster than people were ready to learn or accept it, and being online was a new advantage. The growth from 2000 through 2007 was really no different than consumer growth for all forms of online shopping. The difference for coins and currency is they're collectibles that people acquire in many ways; they're often willed or passed down the family line, meaning they're close-to-home acquisitions often acquired with little to no cost to the recipient. This allows anyone with the motivation to sell these items online, and when you´re not trying to make a full-time living, you do not concern yourself with cost or the need to profit for a living. This small sector of motivated people added to the selling base online, diluting the ability [for dealers] to list and sell the same items. This just leaves us dedicated coin dealers in one position: increase your volume with lower prices and find more ways to increase the exposure to your products. The effects since 2008 are that all of your competition has caught up with getting online. eBay, Amazon, and the like are major draws to the collector, and your opportunity to sell here comes with a greater cost. In the process, you have had to discount to remain price competitive, all on the backside of an economy that took a hard hit to the knees.
A. Jonathan: My brother was the driving force in seeing the trend to online shopping. He saw this really early before the explosion of online sales.
Q. WHAT MAKES JAKE´S STAND OUT FROM THE COMPETITION TODAY?
A. Michael: We still focus on assisting the average collector who enjoys coins for history and the hunt of collecting. We deal in coins grading from Good to About Uncirculated across most of the obsolete coin series. We do not focus on third-party graded coins, but we do offer some as we acquired them from collections and estates. I have no problem with sharing information about something we don't have or sending people to the right place online to get what they want. I do this with the hope that if we have something they need in the future, they consider us a go-to source.
Q. HOW DO YOU SUMMARIZE YOUR EXPERIENCE AS A COIN DEALER?
A. Michael: I´ve not learned enough—I don´t have enough time to learn it all. But, at least I have learned how to get the answers I need. The internet helps with some, but I also don´t ignore the published books we have around the office as resources!
A. Jonathan: Over the years I have totally come to appreciate the genuine love collectors have for coins. I have drawn an even greater appreciation for the hobby dealing with so many customers over the years that have great knowledge of coins and their history.
Q. DO YOU HAVE ANY OTHER THOUGHTS YOU WISH TO SHARE?
A. Michael: You can go from having a curiosity to a life of independence and self-sufficient existence buying and selling coins, currency, and other collectibles. Or, you can remain a collector and appreciate your collectibles for a lifetime.
A. Jonathan: Collecting should never be about the quantity of coins but the quality. I would also say, please pass your love of coins on to the next generation. Take time with your kids and grandkids, and take them to a local coin show—even one of the bigger American Numismatic Association coin shows—if you ever get that chance.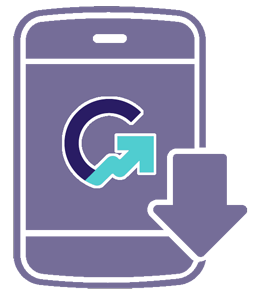 Download the Greysheet app for access to pricing, news, events and your subscriptions.
Subscribe Now.
Subscribe to Monthly Greysheet for the industry's most respected pricing and to read more articles just like this.
Visit these great CDN Sponsors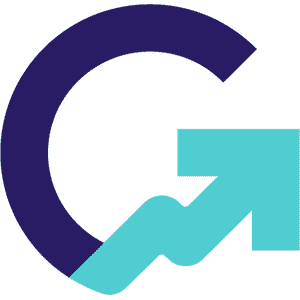 The trusted name in numismatic pricing since 1963, CDN Publishing is home to important industry reference and price guides, including the Greysheet, Greensheet, CPG Rare Coin Market Review, and the CAC Rare Coin Market Review, and the Banknote Book. Located in Virginia Beach, you can find out more at www.greysheet.com, or call 757-655-1056.
---