Palladium:

$2,200.00
$12.00
Bitcoin:

$23,786.55
$150.06
Ethereum:

$1,881.22
$5.41
Peace Dollars—The "Other" Silver Dollars
An in-depth analysis on the Peace dollar series by noted numismatist, Mike Garofalo. Mike discusses everything from the legislative & design history to the coins themselves and market factors for current dealers and collectors.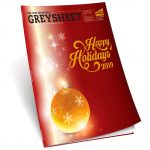 This article appears in print in the December 2019 issue of The Greysheet. Click here for more information on this publication.
By Mike Garofalo, Contributor
Dealers, collectors and investors are naturally attracted to silver dollars. Big, heavy silver coins with a fantastic history—a vast silver hoard underground in Nevada, the Wild West, Carson City—it's a great and romantic tale. Most people immediately think of Morgans when they think about silver dollars. Many great books on Morgan Dollars exist and they are the most widely collected vintage coins in the country. While collecting the earlier coins is too difficult or the coins too esoteric, the Peace Dollar series seems to be an afterthought. But that's a good thing for today's collectors and investors! There are abundant opportunities for all in the Peace Dollar series.
A Brief History of Silver Dollars
United States Silver Dollars have been struck since 1794. Assembling a complete collection of silver dollars is an extremely formidable challenge as not only are some dates expensive, some are so prohibitively rare that when they come up for public sale it becomes a major numismatic event. There are many varieties of early silver dollars and each design change—Flowing Hair, Draped Bust Small Eagle, Draped Bust Heraldic Eagle, etc.—has spawned collectors, societies devoted to those series, and specialist dealers.
Morgan Dollars, because of their mintages, are collectible and affordable. Due to the Bland-Allison Act of 1878, the Treasury was forced to purchase 2 million ounces of silver monthly and strike them into silver dollar coins. Millions of coins were struck at the Philadelphia, New Orleans and San Francisco mints for most dates. Hundreds of thousands of coins were struck in Carson City, except for three dates that exceeded 1 million coins each. While it is a long series—1878 to 1904 and then again in 1921—the majority of coins are affordable and generally available.
Morgan Silver Dollars were minted between 1878 and 1904 continuously, but not at all mints. After the end of World War I, the Pittman Act became law in 1918 and under this Act more than 270 million Morgan Silver Dollars were converted into bullion and more than 259 million of them were sold to Great Britain which had a dire need for silver. In 1921 Morgan Silver Dollars were struck once again at Philadelphia, and also at the relatively-new Denver Mint and at the San Francisco Mint with nearly 87 million coins struck at the combined mints.
But the sentiment after World War I was that a coin commemorating the "War to End All Wars" would be an appropriate subject for a design change from the Morgan Silver Dollar. The majority of Americans had been impacted by this Great War and the American Numismatic Association had promoted the idea, through one of their collector-members, to issue a silver dollar. Since the Morgan Dollar had been struck for more than 25 years, no Act of Congress was required.
The Commission of Fine Arts recommended to the Director of the US Mint, Raymond Thomas Baker, that a closed competition be held and designs were requested from eight accomplished artists: Robert Aitken, Chester Beach, Victor David Brenner, Anthony de Francisci, John Flanagan, Henry Hering, Hermon A. MacNeil and Adolph Weinman. All of these gentlemen except for Chester Beach had experience with coin or commemorative design. Henry Hering's name is not well-known today, but he served as Augustus Saint-Gaudens' work assistant and finished several of Saint-Gaudens' designs after his untimely death, including work on the $20 Gold Double Eagle coin. Hering also studied under James Earle Fraser for some period of time.
The Harding Administration, which had come into power in March of 1921, also wanted to see a "Peace Dollar." They promoted the concept of world peace as one of the goals of their Conference on Limitation of Armament. This sentiment was gaining popularity with the American public. The conference would last from November 12, 1921 until February 6, 1922, and Harding likely wanted America to issue a Peace Dollar as an important symbol of America's goals.
The Competition and Winning Design
The requirement of the competition was that: "On one side a Liberty head is to be used similar to that on the present coin, but made as beautiful and full of character as possible. The other side is left to the imagination of the artist within the limits of the coinage law… It is the desire of the Director of the Mint that the dollar shall be decidedly American in spirit, and in some way represent Peace or Limitation of Armaments. It is to be called the Peace Dollar."
On December 13, 1921, the Commission of Fine Arts assembled in James Earle Fraser's New York City studio to review the submissions from the artists as well as a submission from George T. Morgan, the Chief Engraver of the Mint. But Morgan's designs were not part of the competition but rather as a standard to compare to the other submissions. After careful consideration, the competition was unanimously awarded to de Francisci. His design varied somewhat from the final approved design. But de Francisci agreed to work with Fraser on getting the final design approved.
De Francisci used his wife as one of his models for Miss Liberty rather than utilizing a purely allegorical representation. He was greatly inspired to make Miss Liberty look realistic so her nose, cheeks and other features were softened in order to look more normal.
This portrait was a composite of his 22-year old wife, Teresa, and the head of Augustus Saint-Gaudens' statue of Victory to achieve what the Commission of Fine Arts wanted to see. In a letter to the American Numismatic Association (ANA), published in the February, 1922 issue of The Numismatist, de Francisci writes, "I was unable, owing to the shortness of time, to engage in the search of a model akin to my mind's picture—that is, a professional model. I derived some help from the features of Mrs. de Francisci, but generally the Liberty head as it stands is a composite one."
The motto "LIBERTY" was above Miss Liberty and the motto "IN GOD WE TRUST" was separated by the neck of Miss Liberty. There are stops before and after the date, which was displayed in the Roman style as was the letter "U" in the word "TRUST".
The reverse depicted an American bald eagle standing on a mountaintop looking into the distance. The legend "UNITED STATES OF AMERICA" surmounted the eagle as did the motto "E PLURIBUS UNUM" beneath it. The denomination was separated by the eagle that clutched an olive branch in her talons. On the rock upon which the eagle sat the word "PEACE" was inscribed. That word was missing from the original design but it was added to the approved design along with the eagle now clutching a sword with a broken tip. Whether de Francisci added the word "PEACE" or it came as direction from Fraser is unknown. The broken sword tip was thought to symbolize the end of the Great War to the designer and the Commission of Fine Arts.
The Public Reaction to the Approved Design
Before the coins were seen or even minted, the Treasury sent out a description of the coin without any pictures. One design element was not only noticed but it dominated the public discourse about the coin.
On December 21, 1921, the New York Herald published a full description of the new Peace Dollar in an editorial titled "The Broken Sword" in which it found the broken sword as belonging to the vanquished instead of the victor and improper to be placed on the new American Silver Dollar coin. America had joined the War in 1917 and helped the Allies to turn the tide of the war.
This editorial caused a firestorm of controversy and protests, especially by veterans groups. The Harding Administration received hundreds of cards and letters of protest about the "Broken Sword" silver dollar and political reaction was swift and predictable.
With the American public demanding this change, the Mint, the Commission of Fine Arts, and the coin designer all sought to change the design to meet public approval. The final design was accomplished through the efforts of Chief Engraver George T. Morgan. He was able to remove all traces of the Broken Sword and to re-engrave the hub. Morgan, even at his advanced age, was meticulous in removing all traces of the sword and making the design area look natural and normal. Morgan added an extra olive branch and olives to complete the design, He also had to strengthen the rays emanating from the sun to make them look natural and re-engrave a portion of the mountain top on which the eagle is perched.
The New York Herald took full credit for causing the public outcry and for "preventing the issue of a coin which would have misled foreigners as to the attitude of this peace loving but not pacifistic nation."
Minting these Coins
On December 28, 1921, the presses began striking these "high relief" silver dollar coins. Over one million of these new coins were struck at the Philadelphia Mint during the last four days of 1921. The first coin was set aside to be presented to President Harding and other dignitaries and the designer himself were able to obtain some of the early strikings.
The "high-relief" designs proved problematic for George Morgan as the Mint was able to strike roughly 25,000 coins before the dies began to shatter. But during the minting of the earlier Morgan Silver Dollar series, the Mint was able to strike about 200,000 coins prior to new dies were needed. In February of 1922, de Francisci and Morgan, out of necessity, reduced the relief to ensure longer die life.
The coins met with a mixed public reaction when they were finally released. The American Numismatic Association published numerous letters and comments from notables of the day. Coin dealer and former ANA President, Farran Zerbe, commented that "With utility defects remedied it should be a pleasing and satisfactory coin for long and good service, and the ANA can deservedly call it its coin."
Howland Wood, curator of the American Numismatic Society, delivered his comments to the ANA as well. "The new Peace Dollar is good; the design and composition is both bold and original. We understand that de Francisci and the other artists competing had but two weeks in which to present their respective designs. If this is true, it is the fault of the Government or those in charge of the new coinage that no more time was allowed. Considering this, we think de Francisci—and, in fact, any other artist who competed should be congratulated."
Not all were so complimentary! Lincoln Cent designer, Victor David Brenner, wrote, "A so-called peace dollar has prematurely made its appearance. It lacks the artistic design which such a dollar, issued by a great nation should have. It has caused great disappointment to those who conceived the idea of having the dollar issued, and who desired to have a peace dollar represent that which a peace dollar should represent: namely, beauty and delicacy, together of being symbolic of peace."
Strike on the Coins
Author Roger Burdette in his "A Guide Book of Peace Dollars," details why the strike on Peace dollars differs from that on Morgan Dollars. The complaint is often that even with newer and better technology compared to the 1870s and 1880s, the strike on Morgan Dollars is stronger than on Peace Dollars struck in the 1920s.
Burdette writes, "A common question among silver dollar collectors is—why don't Peace Dollars have the sharpness and eye appeal often found in coins of the Morgan design?… One part is the relatively bland, almost featureless design. Large areas have only subtle variation in relief. Where detail could have been included such as over Miss Liberty's ear or the eagle's feathers, de Francisci and Fraser decided to 'mass' features rather than clearly delineate them."
"Another difficulty is the direct reduction from de Francisci's bronze casts to hubs on the Janvier reducing lathe. Because Morgan was no expert in the use of the lathe and the artists were permitted no hand-retouching of the hubs, soft detail and lettering was inevitable."
Series Affordability
In the early silver dollars series, assembling a complete collection is generally taken on by the well-heeled as there are numerous dates which are beyond the scope of most dealers, collectors or investors—1794, 1804, 1836-1839, 1851, 1870-S, and the 1873-CC. Each of these coins is more than $10,000, even in low grade. In the Trade Dollar series there are two stoppers—the 1884 and the 1885 which are in the hundreds of thousands of dollars.
But with nearly 657 million Morgan Dollars struck, the overwhelming majority of dates can be procured with a reasonable budget. Yet there are still a couple of coins that will cost you $5,000 or more—1893-S and the 1895 Philadelphia Morgan issued only in Proof condition.
Approximately 187 million Peace Dollars of all dates and mintmarks were struck between 1921 and 1935. The coins were struck in various years at differing times for the three active mints—Philadelphia, Denver and San Francisco. There are only 24 date and mintmark combinations—26 counting the two major varieties.
Dealers and Peace Dollars
As a nice adjunct to helping collectors and investors build complete sets of Morgan Silver Dollars, it makes sense to discuss the history, availability and affordability of Peace Silver Dollars. For collectors on a budget, they can omit the only two rare varieties in the series—the 1922 High Relief Peace Dollar and the 1934 Doubled Die Obverse—and all 24 of the remaining coins might have a total cost of approximately $2,000 in AU condition.
A nice MS63 set of those same 24 Peace Silver Dollars would cost less than $10,000 with nearly half of that cost in the one remaining affordable key date—the 1934-S. These Peace Dollar sets are a great way to assist collectors and investors in purchasing vintage coin sets that can be completed with minimal cost and effort.
Collectors or investors wishing to complete MS65 or higher sets of Peace Dollars will find it to be less challenging than a similar set of Morgan Dollars and less expensive but will have a degree of difficulty that only can be overcome with patience. A complete set in MS65 will cost about $85,000 and some coins will be difficult to find. Half of the set will cost less than $1,000 per coin but the remainder of the set will be expensive. Certification is a safe route to take on coins of that value.
Collecting the Peace Dollar Series
Even if you are an experienced Morgan Silver Dollar collector you will find significant differences with Peace Dollars. It would be extremely difficult to put together an attractively toned set of Peace Silver Dollars. The coins did not spend as many decades in bank vaults as did Morgans and finding beautifully rainbow-toned specimens is much easier with Morgan Dollars. Most toned Peace Dollars tend to have a "crusty," dark toning rather than the rainbow colors that are more readily available on Morgan Dollars.
Additionally, collecting semi-prooflike, prooflike or deep mirror prooflike Peace Dollars is impossible. While PCGS has only recently (2019) begun certifying coins beyond Morgan Dollars as Proof-like, NGC has been certifying all coins with proof-like characteristics for decades. In all this time, there are less than 10 prooflike Peace Dollars in all grades of all dates and mintmark combinations.
Many of the sculptors of the period seemed to think that bright proof-like surfaces detracted from the artist's original designs so Peace Dollars tend to have a satiny finish which displays the details more clearly.
The few Proofs of Peace Dollars that exist tend to be either a Satin Proof which imparted the design without cartwheel luster or a Sandblast Proof which has a dull sheen to it.
Final Advice
As with all coin purchases, you should study the coins themselves and their history and buy what interests you rather than what someone is attempting to sell to you. Your enjoyment will come from collecting and owning something that pleases you. Coins were intended for commerce and circulation and were not struck as collectibles. You do not have to like or enjoy any particular coins. The coins you like are truly the ones that you should collect. They should hold your interest and help you to develop an appreciation for their history.    
Mike Garofalo has been a coin dealer for over 40 years and recently retired as Director of Numismatics from APMEX. He has been both a wholesale dealer and a retailer. A prolific writer, he enjoys bringing to light previously unknown numismatic facts. He can be reached at Mike@NumismaticAuthor.com.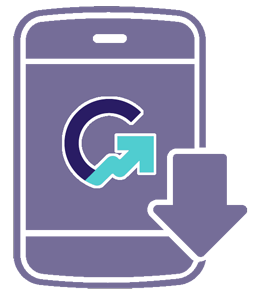 Download the Greysheet app for access to pricing, news, events and your subscriptions.
Visit these great CDN Sponsors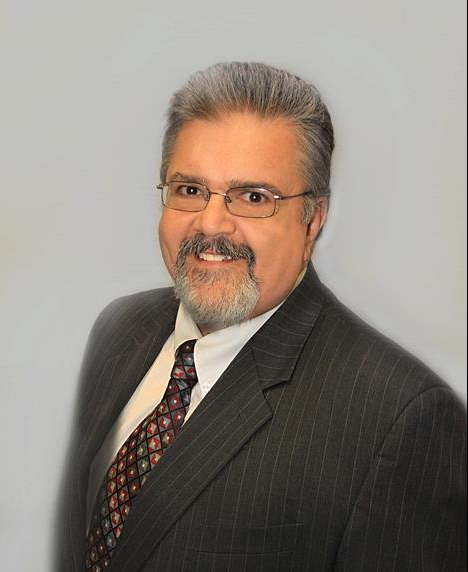 Mike Garofalo has been a coin dealer for over 40 years and recently retired as Director of Numismatics from APMEX. He has been both a wholesale dealer and a retailer. A prolific writer, he enjoys bringing to light previously unknown numismatic facts. He can be reached at
Mike@NumismaticAuthor.com
---