Palladium:

$1,766.00
$1.00
Bitcoin:

$16,205.77
$31.49
Ethereum:

$1,171.80
$0.14
PRESS RELEASE: PMG Launches New, Clearer Holder
SARASOTA, Fla. (March 29, 2016) – Paper Money Guaranty® (PMG®) has announced a new PMG holder that is significantly more transparent than its previous holders, re
SARASOTA, Fla. (March 29, 2016) – Paper Money Guaranty® (PMG®) has announced a new PMG holder that is significantly more transparent than its previous holders, resulting in superior optics that dramatically enhance the presentation of encapsulated notes.
Comprised of high-quality inert materials, the new PMG holder was subjected to months of extensive testing to ensure its suitability for long-term preservation and protection of notes. It also boasts a number of sophisticated security features designed to protect against counterfeiting and tampering.
This holder marks the third design iteration of the PMG holder since the company launched in 2005. It was upgraded to continue PMG's role as a leader in the industry and maintain the strong preference for its certification holder among currency collectors.
"The PMG holder is simply the best holder on the market to preserve notes for future generations," says Steven R. Eichenbaum, CEO of PMG. "Its new design builds upon the industry-leading features previously established by PMG, raising the bar for the display and protection of collectible paper money."
PMG will launch the new holder in conjunction with the Whitman Baltimore Spring Expo, March 31-April 2. All notes submitted to PMG at that show will be encapsulated with the new holder as well as all notes sent to PMG's Sarasota, Florida headquarters and international offices on or after April 4.
About Paper Money Guaranty® (PMG®)
Founded in 2005, PMG is the world's most comprehensive third-party paper money grading and encapsulation service. PMG has established the industry's highest standards of integrity, and the company's dedication to consistent and accurate grading has helped PMG become the world's largest, most trusted note grading service. To learn more, visit PMGnotes.com or call 877-PMG-5570.
© 2016 Paper Money Guaranty. All rights reserved.
PMG, NGC, NCS, CCG, CGC and CCS are the registered trademarks or unregistered trademarks of Numismatic Guaranty Corporation of America, and / or its related companies in the United States and / or other countries. All other names and marks referenced in this release are the trade names, trademarks or service marks of their respective owners.
---
Paper Money Guaranty, LLC
P.O. Box 4755
Sarasota, FL 34230
Contact:
Janell Armstrong, Marketing Coordinator
941-360-3990 x 236
jarmstrong@collectiblesgroup.com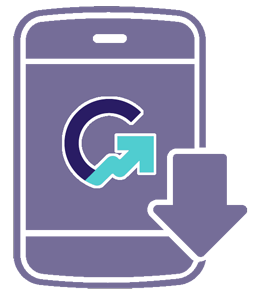 Download the Greysheet app for access to pricing, news, events and your subscriptions.
Visit these great CDN Sponsors
Source: Certified Collectibles Group

The Certified Collectibles Group (CCG) is a set of independent third-party companies (NGC, NCS, PMG, CCG, CCS, ASG & CAG) focused on the expert authentication, grading and conservation of collectibles.
---