Bitcoin:

$24,415.59
$166.97
Ethereum:

$1,960.47
$28.32
THE $3 MILLION DOLLAR FLIP
It's no secret at this point that the Dexter 1804 dollar sold for $3.29 million on the evening of March 31, during Stack's Bowers' fifth installment o
It's no secret at this point that the Dexter 1804 dollar sold for $3.29 million on the evening of March 31, during Stack's Bowers' fifth installment of the Pogue Collection. There was something of a collective gasp across the market at this surprisingly low number. The CDN Quarterly III Bid price for a gem proof 1804 dollar was $4.5 million! Even our PR63 Bid was $3.5 million, making this an incredibly good deal, or a really bad indication of the current state of the rare coin market.
There is, however, a third possibility. As counter-intuitive as it might seem, sometimes live auction can be an extremely inefficient way to sell a rare coin for its maximum value. In the curious case of the Dexter 1804 dollar, the most damaging obstacle to its saleability occurred back in May 2016, when the Child's specimen (PR68) came across the block in Pogue IV. This now-infamous appearance of the finest-known example of this great rarity resulted in a confused auction room bidding the coin over $10 million dollars, yet failing to €œsell€ because it did not meet the reserve set by the consignor. We have been told on good authority that there was a genuine underbidder on this coin, but it doesn't help that the actual reserve was never disclosed, so we don't know if the Pogues would have sold the coin at $12 million, $13 million, or even $100 million. Regardless, the Dexter coin came to the auction block nearly a year later with a black cloud hovering over its beautiful head. Some potential bidders for the Dexter coin perceived (incorrectly) that this coin might also be subject to a hidden reserve. Additionally, a strong price realized on the Childs' coin would have naturally increased the perceived value of the Dexter specimen.
As further background, one has to realize that, as exciting and desirable it is to own an 1804 dollar, the market is very thin at the multi-million dollar level. Regardless of how many collectors would love to own such a relic, only a handful of buyers can actually afford to put their hand in the air at this level. Anything that distracts or gives cold feet to potential bidders of seven-figure coins can have serious consequences to a price realized in a live auction room. Under these circumstances, when the Dexter coin came to the podium, the room went cold. Potential bidders thought the coin would fail to meet reserve, or would sell above their estimation, so many simply sat out the process altogether. When the music stopped, only Kevin Lipton and John Albanese remained with their €œbackstop€ bid€"an unthinkably low number for this prized rarity. According to Albanese, €œwe purchased this coin on spec and were really quite shocked that our book bid of $2.8 million (plus buyer's fee) was successful. We both thought it would sell for $4 million or more Friday night. By Sunday, we had six interested parties who were calling, sending emails and texts wanting to buy the coin from us.€ This is an incredibly telling statement. Where were these six bidders during the live auction?
Within 48 hours, the partners had sold the coin for a handsome (undisclosed) profit to Bruce Morelan, famed collector and Legend Numismatics partner. One can only speculate if this rarity would have sold for a million dollars more if it had offered privately from the outset. We'll never know, of course, but this event is just one more chapter in what makes coin dealing dynamic and unpredictable.
THIS WEEK'S MARKET
Gold Type:
Strengthening gold spot price boost generic gold this week. A rapid spike in gold spot seems to be the only thing that has the potential to stimulate this sleepy market.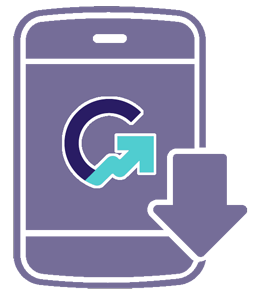 Download the Greysheet app for access to pricing, news, events and your subscriptions.
Subscribe Now.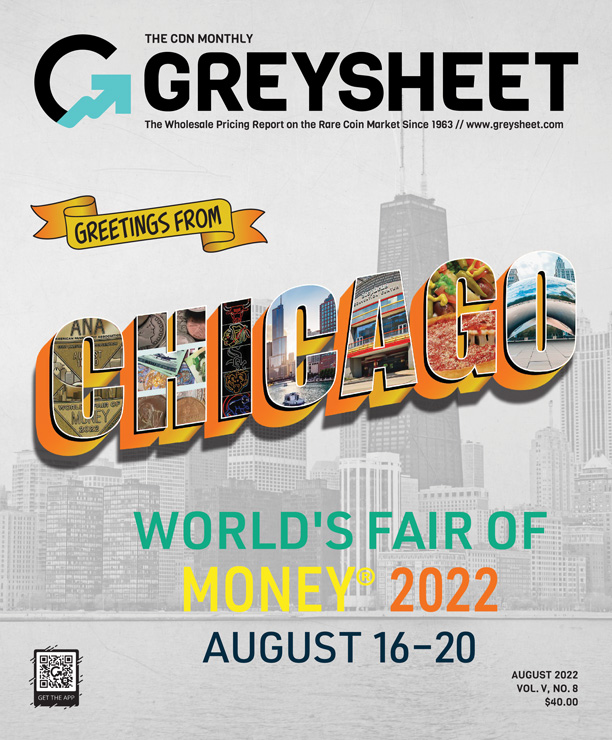 Subscribe to Monthly Greysheet for the industry's most respected pricing and to read more articles just like this.
Visit these great CDN Sponsors
---