November 28, 2020
Industry
News
Vital rare coin & paper money industry updates
Platinum: $963.90
Palladium: $2392.85
Platinum: $963.90
Palladium: $2392.85
SEARCH BY CATEGORY
OR PUBLICATION
Top 3 Heritage Auction Results at the 2019 FUN Coin Show
Patrick Ian Perez · Jan 12, 2019

By Patrick Ian Perez, Editor As always, the Heritage Platinum Night U.S. coin auction offered plenty of rarities and famous pieces at the 2019 FUN coin show. Of the 5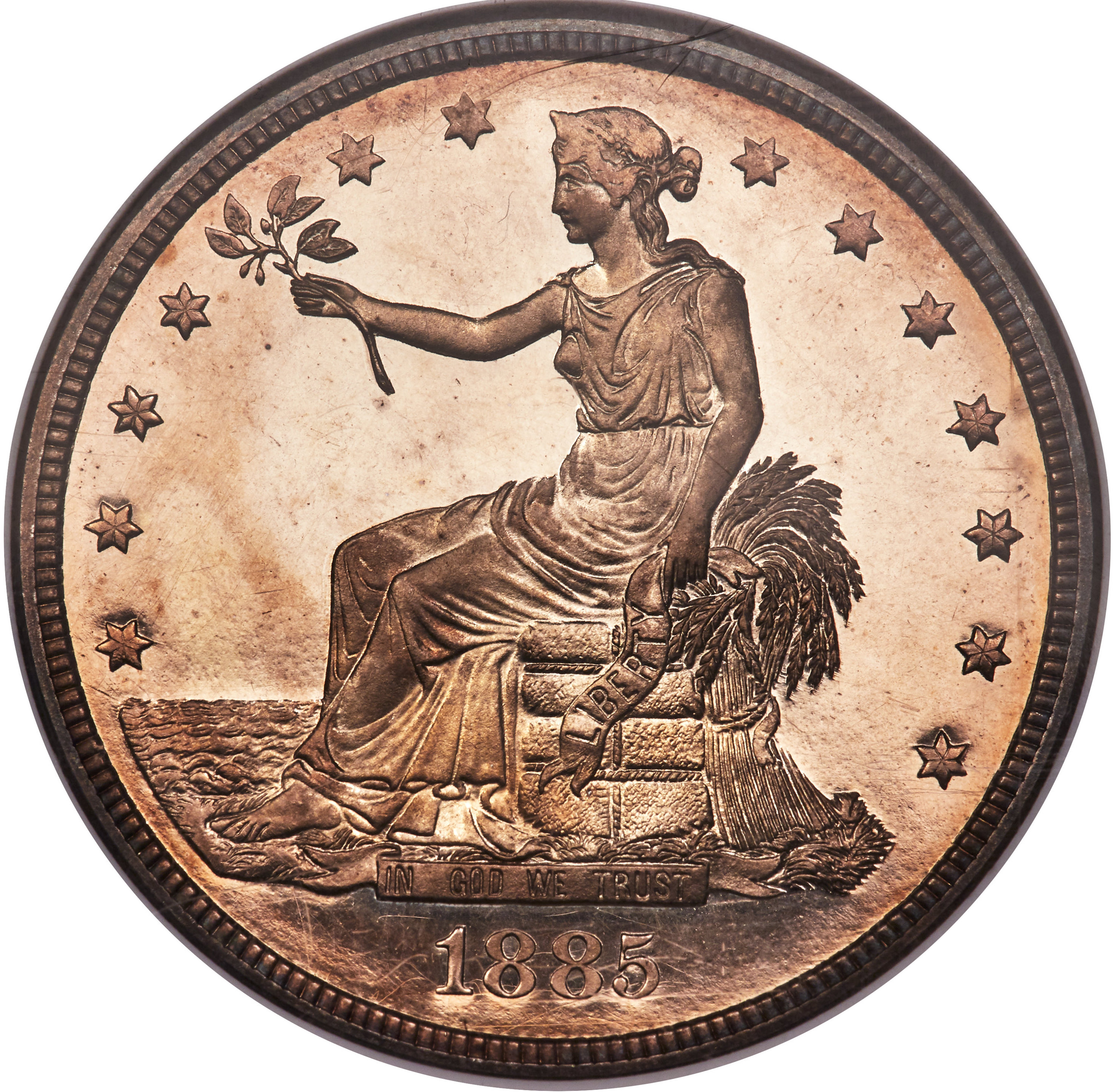 Monthly Greysheet

for the industry's most respected pricing and to read more articles just like this.

Subscribe to
By Patrick Ian Perez, Editor
As always, the Heritage Platinum Night U.S. coin auction offered plenty of rarities and famous pieces at the 2019 FUN coin show. Of the 516 lots offered in the sale, the two most talked about in the lead–up to the event were certainly the 1884 and 1885 proof Trade dollars. Unsurprisingly, the 1885 was the top lot, selling for $3.96 million. One of just five known, this was the finest–known example, graded by NGC as PR66. Interestingly, this coin, which was previously owned by Louis Eliasberg, had not seen an auction block since the landmark Eliasberg sale in 1997; it has been traded privately since then. Coming in second place in the sale was a PCGS/CAC MS64+ 1793 Chain cent, the AMERI. variety, at $1.5 million, and rounding out the top three was the 1884 proof Trade Dollar, also graded NGC PR66.
Leave a comment
Please sign in or register to leave a comment.
Your identity will be restricted to first name/last initial, or a user ID you create.
Register
Patrick Ian Perez
Patrick Ian Perez began as a full time numismatist in June of 2008. For six years he owned and operated a retail brick and mortar coin shop in southern California. He joined the Coin Dealer Newsletter in August of 2014 and was promoted to Editor in June 2015. In addition to United States coins, his numismatic interests include world paper money, world coins with an emphasis on Mexico and Germany, and numismatic literature. Patrick has been also published in the Journal of the International Bank Note Society (IBNS) .

more from Patrick Ian Perez