Palladium:

$1,802.00
$0.95
Bitcoin:

$21,428.77
$133.55
Ethereum:

$1,224.86
$6.39
United States Mint Releases Special 50th Anniversary Reverse Proof Set
The United States Mint marks the 50th anniversary of proof sets with coins from the San Francisco Mint with the special 2018 San Francisco Mint.
The United States Mint marks the 50th anniversary of proof sets with coins from the San Francisco Mint with the special 2018 San Francisco Mint silver reverse proof set. The 50th anniversary silver reverse proof set will be released on July 23 at noon EDT and will have a maximum distribution of 200,000 units, with orders limited to 10 sets per household for the first 24 hours and limits lifted thereafter.

The 2018 reverse proof set costs $54.95 and includes 10 coins:
2018-S Lincoln cent
2018-S Jefferson nickel
2018-S 90% silver Roosevelt dime
2018-S 90% silver Pictured Rocks National Lakeshore (Michigan) quarter
2018-S 90% silver Apostle Islands National Lakeshore (Wisconsin) quarter
2018-S 90% silver Voyageurs National Park (Minnesota) quarter
2018-S 90% silver Cumberland Island National Seashore (Georgia) quarter
2018-S 90% silver Block Island National Wildlife Refuge (Rhode Island) quarter
2018-S 90% silver Kennedy half dollar
2018-S Native American $1 coin honoring sports legend Jim Thorpe 
50 Years of Proof Sets
While the first "modern" proof sets were issued by the Philadelphia Mint in 1936, the San Francisco Mint began distributing proof sets in 1968 following a three-year moratorium on proof set production from 1965 through 1967. San Francisco proof sets began in 1968 with the Lincoln cent, Jefferson nickel, copper-nickel clad Roosevelt dime and Washington quarter, and 40% silver Kennedy half dollar. The 1968 proof set was also the first United States proof set packaged in a hard plastic display case.
With the production of the first proof copper-nickel clad Eisenhower dollar in 1973 was the expansion of the regular proof set from five to six coins, which continued through 1981 with the last of the original Susan B. Anthony dollars. The 5-coin San Francisco proof sets returned in 1982 and continued through 1998, until the first 50 State Quarters were released in 1999 and proof sets subsequently grew to include these and other new issues during the first years of the 21st century.
The first 90% silver proof sets made at the San Francisco Mint were released in 1992. Since then, the number of proof set offerings has grown, with the United States Mint now distributing a half dozen or more different proof set products each year. 
Proof Set Pricing Trends
The proof set prices has softened in recent years as an explosion of new US Mint offerings, lingering economic challenges, and changing hobby demographics have all affected the proof set market. For the most part, proof sets can now be bought at or below the prices that were paid 20 years ago, and many of the proof sets from the 1970s, '80s, and '90s can be bought for around or less than $5 apiece.
As the years go on, more and more proof sets are being broken up, with individual coins being parted out as singles for series collections and high-grade pieces are sent off to third-party coin grading firms for encapsulation. This means that the remaining number of proof sets in crisp, clean, original government packaging with certificates of authenticity (when applicable) is dwindling. Therefore, collectors and dealers who wish to buy proof sets might find now a good opportunity to buy and hold proof sets, especially if the market increases down the line as the market improves and should older proof sets in original packaging become scarcer.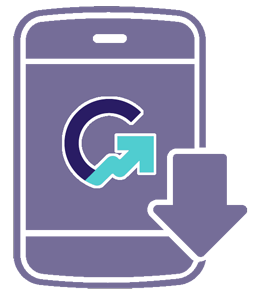 Download the Greysheet app for access to pricing, news, events and your subscriptions.
Subscribe Now.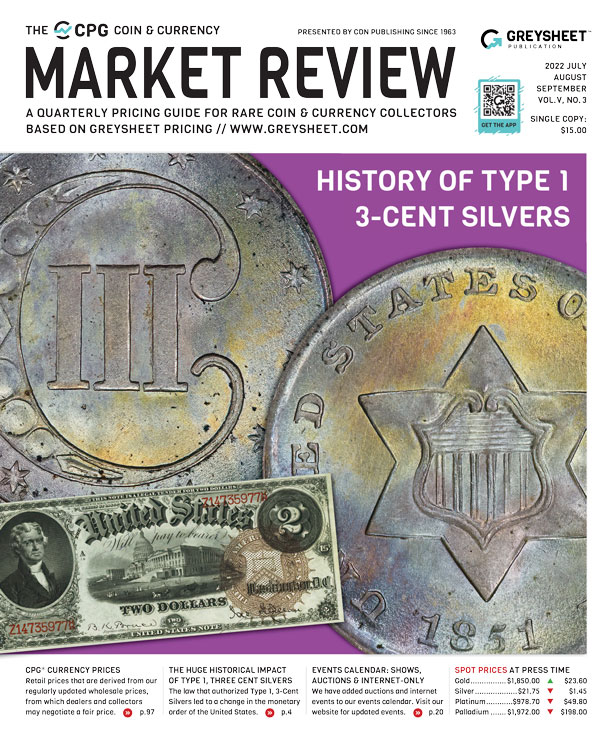 Subscribe to CPG© Coin & Currency Market Review for the industry's most respected pricing and to read more articles just like this.
Visit these great CDN Sponsors
---