Palladium:

$2,156.00
$92.00
Bitcoin:

$23,813.49
$565.67
Ethereum:

$1,779.18
$74.51
Canadian Dollar:

$0.78
$0.01
Australian Dollar:

$0.70
$0.01
Walking Liberty Half Dollars: Series Analysis
One of the bright spots in a lackluster 2015 has been the Walking Liberty half dollar series. Amongst 20th century silver coinage, this coin is the most widely collected due to its classic design and wide accessibility.
One of the bright spots in a lackluster 2015 has been the Walking Liberty half dollar series. Amongst 20th century silver coinage, this coin is the most widely collected due to its classic design and wide accessibility. In this article we'll look at some recent trends and collecting strategies for this series.
Many years ago, most collectors were happy to fill their Walker albums with circulated coins culled out of 90% silver bags at costs not much over face value. When it came time for the key dates, a Good or Very Good would suffice. During the silver spot price spiked in the early 80s, many of these coins saw the melting pot and an untold number of these old time "circ" sets were broken up. Then came the emergence of the third party grading services and investor money flowed into the rare coin business. Around this time, the 1941 to 1947 "short set" in Gem became popular as collectible investments. These sets were marketed – along with Gem Morgan and Peace dollars – to investors as an easy and affordable way to enter the rare coin market. Prices for common date Gems quickly saw substantial price increases. The chart below shows pricing near their market highs in 1989:
MS65 Walker Bid Levels: December 1989

1941

$ 300

1942-S

$ 1,100

1944-D

$325

1946

$ 315

1941-D

$ 315

1943

$ 290

1944-S

$ 1,600

1946-D

$ 290

1941-S

$ 3,100

1943-D

$ 350

1945

$ 290

1946-S

$ 310

1942

$ 290

1943-S

$ 1,000

1945-D

$ 300

1947

$ 325

1942-D

$ 500

1944

$ 325

1945-S

$ 350

1947-D

$ 325
Gradually though, those who were not true coin collectors retreated and liquidated their holdings. This fickle group was not satisfied with the returns on their investment – a recurring theme in the long history of the rare coin market. Prices steadily slid backwards on short-set issues until the next silver rally of the 2000s.
Key dates of this series, however, tell a much different story. They have always been popular with mature collectors, and despite swings over the years, have largely held their values well. In many cases prices increased many times over. The most poignant examples of this can be seen in the three issues of the year 1919. Using again December 1989 as a benchmark, the comparison in MS65 then and now is as follows:
Price Change for 1919 Walkers: Dec. 1989 vs Nov. 2015

DATE

Dec. 1989 CDN Bid

Nov. 2015 CDN Bid

% Change

1919

$ 4,500

$ 7,000

55%

1919-D

$ 19,000

$ 170,000

795%

1919-S

$ 6,000

$ 23,500

292%
There are several notable reasons for this performance. Primarily, years of increased scrutiny of top-quality specimens has borne out that precious few of the early issues have survived in truly high grade Gem condition. Among those, few at the top-tier pass the further test of CAC approval, and prices for such coins are rising steadily. Additionally, many of the scarcest dates in high grade suffer from general production quality. A true gem Walker should have a complete strike at the head and hand of Liberty, an some issues are nearly impossible to find as such (think 1919-D!).
What about 2015?
As we reviewed Greysheet weekly bids over the past two months, it became evident that many of the 1933-S and earlier dates were undervalued relative to recent trading and auction activity, especially in grades MS64 through MS67 (note: AU58, MS66, and MS67 bid levels are now listed weekly in the Greysheet). This was most evident in the Heritage ANA auction in August when the Eric Lane Collection was sold. With many of the coins fresh to the market, prices were very strong and set a new benchmark for low population key dates. Collectors today are obsessed with originality, and the money is there for coins which possess these attributes. The color and shade of the coin is also extremely important in today's market, in three ways.
First, Walkers with rich, vibrant colors of greens, yellows, blues, etc. bring huge premiums, whether common date or not. Next, coins that are brilliant, flashy white are in demand, especially for the early dates. Finally, coins with dark, irregular, or brown/olive green toning trade at a discount, regardless of date or grade, even when the coin is technically strong.
Two examples of this can be found in the recently concluded Heritage auction in New York. A pair of 1917 halves went cheap: a PCGS MS66 at $1,530 and a PCGS MS65 – with a CAC sticker at $940. This represents a discount of 31% and 11%, respectively, to current CDN bid. Another trend has been the increased competition for perceived "crack out" coins. Dealers that specialize in finding coins that are potentially undergraded in their current holders buy the coin on the anticipation the coin will grade higher using today's standard. In the same auction referenced above, a 1916-S in an old generation ANACS holder graded MS63 brought $2,705, nearly MS64 money.
On the opposite end of the spectrum, prices for circulated common date halves spiked along with other "junk" 90% silver coins when there was a run on physical silver products earlier this year. Buy prices for circ Walkers were as high as $6 over spot. This was sparked by the U.S. Mint suspending Silver Eagle sales because of lack of inventory. This trend has subsided somewhat, with dealers reporting less silver demand in recent weeks. Very Fine and Extra Fine examples of many of the early and middle dates of this series appear to be underrated relative to their current prices. Putting together a true XF set would be more time consuming than it is expensive.
Collecting Strategies for Today's Market
We believe the 1941-47 short set in high grade (MS65-67) is a good value at current market levels, as long as the coins chosen are eye appealing. Some will choose to only include coins approved by CAC although working with a dealer with a sound eye can help collectors select PQ specimens. AU58 is a grade level in which there is only one true stopper for the entire date set, the 1921-S with a CDN bid of $12,000. Quite popular amongst collectors, the AU58 grade is an acceptable compromise to acquire coins that have mint luster remaining and often decent eye appeal without facing the cost of uncirculated coins. For those at the higher end of the market, MS67 Walkers are an exciting field. 16 different dates in this series are unknown in Superb Gem, and there are a little over 9,700 total halves graded at this level at PCGS and NGC, out of a total of nearly 610,000 submissions. However, Walking Liberty halves in this grade can be a minefield if the advanced collector does not seek a specialist in the field. Again, citing the Heritage auction last week, is an example of a pair of 1937-D halves both graded by PCGS, one with a CAC sticker. A population 57 coin, the first lot sold for $1,645 and the second lot, with a CAC sticker, hammered for $4,230. It would be easy to dismiss this result as simply due to the CAC sticker, but there is probably more to it.
Overall, the Walking Liberty Half Dollar series remains popular across a wide spectrum of collectors. It offers opportunity to those who take the time to become sharp graders, and rewards those who become well versed in the nuances of the series.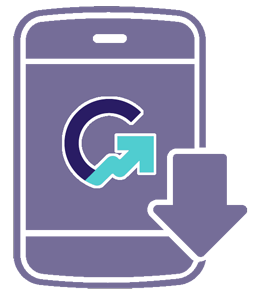 Download the Greysheet app for access to pricing, news, events and your subscriptions.
Subscribe Now.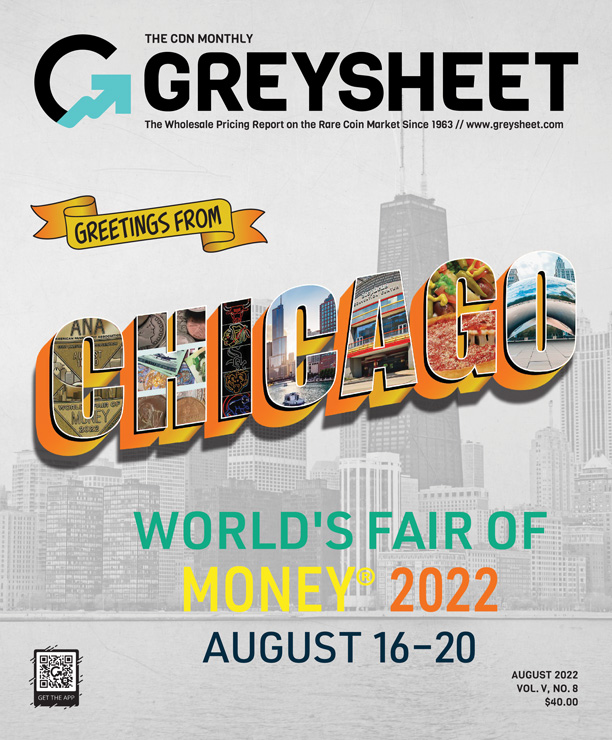 Subscribe to Monthly Greysheet for the industry's most respected pricing and to read more articles just like this.
Visit these great CDN Sponsors
---