Palladium:

$2,080.00
$10.00
Bitcoin:

$22,747.65
$601.00
Ethereum:

$1,814.68
$53.03
Legendary Numismatist Reed Hawn Discusses The Art Of Buying & Selling Super Rarities… And More
Reed Hawn is a real collector's collector, having built numerous complete and exquisite sets of coins ranging from cents to dollars over his many decades as a numismatist.
Reed Hawn is a real collector's collector, having built numerous complete and exquisite sets of coins ranging from cents to dollars over his many decades as a numismatist. There is no understating the accomplished collector Hawn, now 69, became. He entered the hobby at the age of 7 and by his early 20s had already built one of the most magnificent collections of his generation. His complete collection of uncirculated and proof Buffalo nickels was legendary on its own, and his cabinet of Liberty Seated and Barber coinage virtually unmatched in terms of quality and completeness. His half dollar collection, one of the finest ever assembled, began with a Mint State 1794 and continued through the 19th century with uncirculated Liberty Seated rarities such as the 1844-O Double Cut Date, 1866-S No Motto, 1873-CC No Arrows, 1874-CC, and 1878-S as well as impeccable specimens of 1892-O Micro O and 1896-S Barber halves.

In January 1974, a few years after coming up short on his bid for the Mickley example of the 1804 Draped Bust dollar, a 20-something Hawn plunked $150,000 on the specimen to become one of the youngest collectors to ever own the "King of American Coins." About a decade later, in 1985, Hawn further secured his claim to numismatic fame in his mid 30s by snagging the Olsen specimen of the 1913 Liberty nickel (featured in a 1973 episode of Hawaii Five-O) for $385,000. While Hawn may have spent most of his years as a numismatist buying coins, he has done his fair share of selling coins, too. He consigned a bevy of duplicates to Stack's in the early 1970s and in October 1993 sold his collection in a landmark Stack's sale that drew media figures from both within the numismatic arena and beyond.
Hawn, who served many years with the Citizens Commemorative Coin Advisory Committee in Washington, D.C., and now offers his time as a numismatic philanthropist, was kind enough to spend two hours with me on a call from his home in Austin, Texas. During our lively conversation, he shared his memories of buying and selling coins at auction, offered his insight behind the psychology of bidding for coins on the auction floor, and shared his philosophy on the importance of numismatic mentorship and camaraderie. 
ON BUYING & SELLING SUPER-RARITIES
People ask me, 'why in the world would you sell coins like the 1804 dollar?' And I said because it's an investment. And when you spend that kind of money coins, it really is an investment, and I bought those coins to make money. But when you sell them, you have to be very careful. When I started all those years ago, it was a whole different world than it is now. I always thought slabbing coins is one of the best things to happen to the market. Slabbing can protect you from fraud and those kinds of things. When I started, that was an issue you had to worry about – you had to ask, is this the real deal? But we now find ourselves, for better or worse, in two different markets. We find high-grade coins that are slabbed but not necessarily rare, and then there are slabbed coins that are truly rare. And then we run into situations that some coins are so rare, the opportunity to buy them is sometimes even rarer than the coin itself. But you can never pay too much for a coin that's a real rarity. And I've been hammered on that issue a few times, but I do believe that. If you're going to pay a lot of money for a rare coin, you better make sure it's a true rarity. But one of the regrets I had is that maybe I was too careful sometimes. There are a few coins I could've bought that wouldn't have cost me that much money, but I wanted them in uncirculated condition and I didn't buy them. Sometimes you get wrapped up in condition that you miss out. And if I had bought them, I could've had an even better set of coins than I had, but I let condition get in the way. Just as with anything in life, when it comes to learning about buying and selling coins, the only thing you have to make sure of is that you move forward. You can't go backward. You have to go forward.
ON THE MINDSET OF BIDDING
I went to every auction I've ever bought or sold coins in. And in doing so, I learned the psychology of how the auction room works. When you buy one of those great rarities, it's a whole lot different than buying a 1931-S Lincoln cent – a whole different deal. When I bought that 1913 nickel in West Hollywood I saw the patterns. And Julian Leidman always picked out a certain spot [on the bidding floor] and certain other dealers sat where they always sit. You learn things like that. I didn't even go down to Superior Galleries until they offered the coin. If I walked into the door of Superior, they're going to know what I'm there for. I sat there quietly and didn't even raise my hand until the last few minutes. And there's a psychology to that. And raising your hand at the right time, maybe doesn't scare the other dealers, but it shows you're in a position to snap up a coin. And, Julian Leidman turned around to me after and said, "I knew you were going to make a run on that coin!" But there really is a whole psychology of walking into an auction room and bidding on a coin. And it got to the point where I knew how to do that really good – when to raise my hand, not to raise my hand.
ON MENTORSHIP
You've got to have people around you who you can trust. I told my grown children this. You need to get yourself some good people who you can rely on and trust completely and ask them for counsel. I mean, when you're buying and selling million-dollar coins, you need advice. That's where mentors come in, and for me it was guys like Abe Kosoff and Jerry Cohen. I was at the ANA World's Fair of Money Show in San Diego in '83 getting ready for an auction, and I was looking at a few half dimes that I wanted to buy to complete a set, and Jerry was there. And I asked him, "are those coins priced fair?" And he said, "that's not the question you need to be asking me!" And I said, "OK, so what do I need to be asking you?" He said, "the question you need to ask me is, are they priced right?" And that's one of those moments when I really learned something. You look at a coin, and immediately you know what grade it is, don't you? You see particular things on that coin right away. Jerry was a great mentor for me. I think what I've learned in recent years, serving in Washington, everyone I know of, you reach a point where you've got to give back. I feel like I've moved on from making money at coins, and now I want to give back. One thing about the coin business is that it's a pretty tightly knit group, and that's pretty cool, isn't it? We've got to help one another out.
PARTING THOUGHTS
There's passion in the hobby. The guy who buys his 1931-S Lincoln cent is going to love that coin just as much as I do my 1804 dollar. But when you're talking about ultra-rarities, things are different. When you hold those coins, there's a different feel to them. An aura. When you hold a coin worth a million dollars, you're holding something very special. And that's something that people who are involved with coins appreciate. You can buy the coins want to buy, and if you buy wisely you'll do well. You've got to buy the book before the coin, and I spent hundreds of hours reading catalogs before bidding on certain coins. You've got to learn about what you're doing before you jump off the cliff, you know? They say the business has changed a lot over the years, and it has. But in a lot of ways it hasn't. Harvey Stack always said if you collect right, you invest right. And there's some truth to that. If you invest right, you'll be ok. I made up my mind that you can make money at this, and it turned out I was right. And it supported me. I made out well, though sometimes you lose a bit, too. But that's the nature of the game.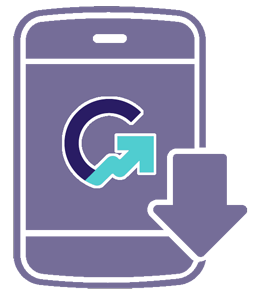 Download the Greysheet app for access to pricing, news, events and your subscriptions.
Visit these great CDN Sponsors
---