Palladium:

$2,078.00
$12.00
Bitcoin:

$22,943.09
$405.56
Ethereum:

$1,826.39
$41.32
BLUESHEET: ASIAN COIN MARKET COMES INTO FOCUS
The CDN Editors had occasion to attend the Hong Kong Coin Show on April 7-9 in conjunction with the release of our newest pricing newsletter, The Goldsheet. The Goldshe
The CDN Editors had occasion to attend the Hong Kong Coin Show on April 7-9 in conjunction with the release of our newest pricing newsletter, The Goldsheet. The Goldsheet covers the pricing of certified modern Chinese Panda coins, and area which has seen increasing demand over the past two decades. For most of our American readers,
the Chinese market is completely foreign, both literally and figuratively. Americans may be surprised to hear that the rare coin market in Hong Kong and mainland China is incredibly robust and active. The team at Stacks Bowers jumped from the Baltimore show sales straight to Hong Kong to hold a series of live auctions here starting with
classic Chinese coins and ending with contemporary Panda-era issues. According to Brian Kendralla of Stacks Bowers and Kenneth Yung, Director of Heritage Auctions' Hong Kong office, classic issues are on fire with extremely strong results in auction over the past few months. The modern issues are also gaining steam, which will cover in detail in the May edition of the Goldsheet.
CROSSING OVER TO MODERN CHINESE ISSUES
As an American dealer of certified coins, this market deserves your attention. Both PCGS and NGC are active in grading on the Asian continent, but NGC, in particular has made enormous strides among the modern issues, including collectors seeking Panda issues. These beautiful coins represent a massive growth area for collectible coins in a numismatic marketplace, and ours is a marketplace that has been seeking new energy. The question for us at CDN is what degree will collectors of Chinese certified coins cross over to U.S. coins, and visa versa. There are already dozens of U.S. coin dealers who have made this leap, including Greg Krill of North Bay Rare Coins. Greg has seen the benefit of dealing in both areas, and we expect many more will follow. From an American perspective this market is still in its infancy and there is plenty of potential for dealers to get started here.
Subscribers of our Greysheet and Bluesheet publications will receive sample issues of the Goldsheet over the next few months, but your best first step is to subscribe today. Check out the details on our website (www.greysheet.com/Publications/ GoldsheetDetail) or call us today at 757-656-1055 to start your subscription. We are offering a limited number of new subscriptions at 50% off, or just $49/ year! Just tell your representative that you read about it in the Bluesheet.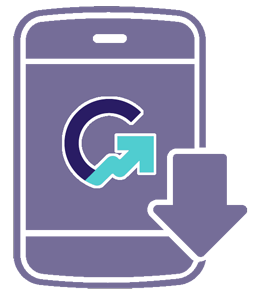 Download the Greysheet app for access to pricing, news, events and your subscriptions.
Subscribe Now.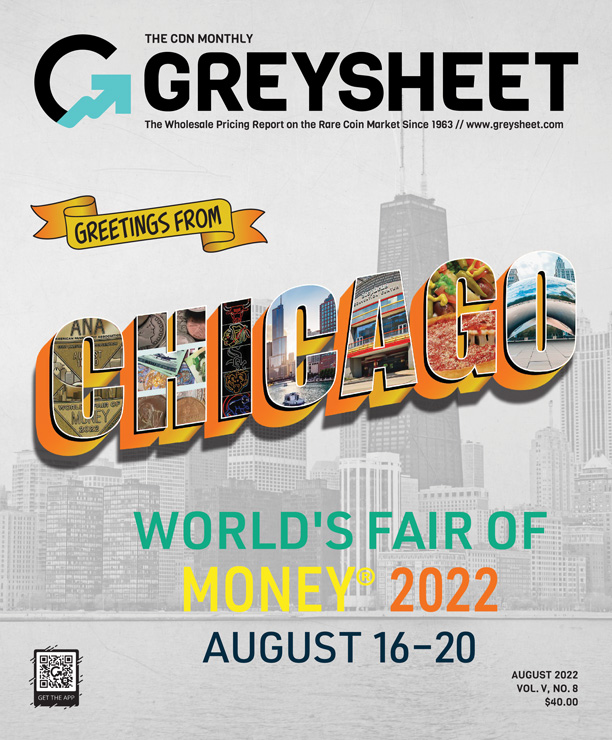 Subscribe to Monthly Greysheet for the industry's most respected pricing and to read more articles just like this.
Visit these great CDN Sponsors
---