Palladium:

$2,084.00
$8.00
Bitcoin:

$23,730.15
$281.99
Ethereum:

$1,875.44
$19.04
Canadian Dollar:

$0.78
$0.01
Bluesheet: HERITAGE NEW YORK SALE FEATURES HIGH END SAINTS
Heritage Auctions conducted an expansive Signature U.S. coin auction this week in New York City, consisting of nearly 3,700 lots. One of the anchors of the auction is t
Heritage Auctions conducted an expansive Signature U.S. coin auction this week in New York City, consisting of nearly 3,700 lots. One of the anchors of the auction is the Cherny collection of Saint-Gaudens and Standing Liberty quarters. Two of the most attractive designs in the history of United States coinage, the offering contains 52 Saints and 27 quarters. Thirty-four of the coins are CAC endorsed. Five of the most exciting Saints are: a 1920-S graded PCGS/CAC MS65, a PCGS/CAC MS65 1927-S, a 1930-S graded PCGS/CAC MS64, a PCGS/CAC MS64 1931-S, and a PCGS MS66 1932. These extreme condition rarities boast impressive pedigrees, and the competition should be fierce as sets of Saints-Gaudens have long been a popular undertaking for the collector-investor. Leading the quarters in this collection is the famous 1918/7-S, this example graded AU55 Full Head by PCGS.
Another collection feature in this auction is the second part of the Walter Freeman collection. In this part is a nice selection of Carson City gold coinage, most of it in the collector grade of Extra Fine. Also from the Carson City mint is an 1875 twenty cent piece, graded MS64 by PCGS.
Another noteworthy coin in the sale is one of the few pieces that have thus far reappeared on the market from the Pogue collection, the 1797 16 Stars half dime, graded PCGS/CAC MS66. When sold as part of the Pogue collection it brought $129,250. According to the Heritage catalog, it is tied with two other coins at the MS66 grade level, with just the Pittman example finer, which is PCGS MS67 and was also part of the Pogue collection.
MARKET UPDATES
In market activity this week we have continued our work of updating the Bluesheet prices to live sight unseen bids, when present. Although there is a fair amount of coins which do not have any bidding activity, series such as Silver Commems, Morgan dollars, and Walking Liberty halves have unseen bids for virtually every date. These unseen bids help establish a realistic spread between the Bluesheet and Greysheet, and we are increasingly seeing the overwhelming majority of the coins sold at auction fall within this range. Obviously, these bids are not static, and the major market makers are constantly monitoring and adjusting their bids based on their needs and the market conditions, and we will report these adjustments faithfully each week. It is important to note also that we do not always "match down" to every unseen bid. If there is a bid that is significantly lower than what the coin in question has been consistently trading at-on the low end-we are not inclined to lower the price. Like everything in the rare coin market, there is nuance and judgement involved.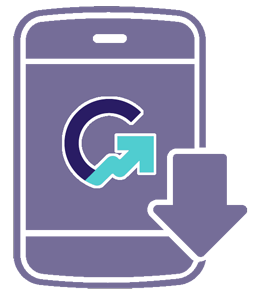 Download the Greysheet app for access to pricing, news, events and your subscriptions.
Subscribe Now.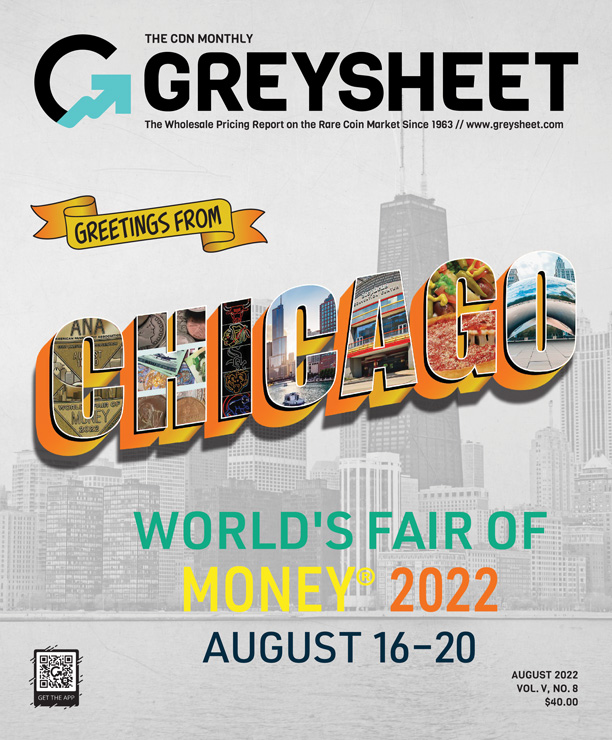 Subscribe to Monthly Greysheet for the industry's most respected pricing and to read more articles just like this.
Visit these great CDN Sponsors
---