Palladium:

$2,120.00
$36.00
Bitcoin:

$23,362.59
$450.90
Ethereum:

$1,713.94
$65.24
Bluesheet: STRANGE BEDFELLOWS: MODERN & CLASSIC ISSUES
Modern coins have been a major topic of conversation in the rare coin market for a number of years now, and there is no doubt it is here to stay. But is the collecting
Modern coins have been a major topic of conversation in the rare coin market for a number of years now, and there is no doubt it is here to stay. But is the collecting of modern mint issues and collecting classic U.S. coins mutually exclusive? It has long been argued that a certain portion of new collectors who begin buying moderns will convert to classic coins. While this is true, the volume of new issues from the U.S. Mint and other world mints is enough to keep a collector busy year round.
In recent months the U.S. Mint has released the gold Mercury Dime, American Liberty Silver Medal, gold Standing Liberty Quarter, and the 30th Anniversary Proof Silver Eagle. Each release is met with excitement and anticipation as dealers and collectors race to acquire MS/PR70 example and prices are closely monitored on auction sites such as eBay. These releases provide an influx of capital into the coin market, but detractors argue that much of the money being spent is speculative and the prices paid early after release from the mint will be the peak of that issue's value going forward. Both can be true. Collectors must weigh that the premium they are paying over the release price is reasonable, using past issues as research tools.
It is also not unreasonable to ask the dealer who is promoting certain items if they plan to make a market in the coin going forward. The same thing can happen in classic coins. At times, certain series get white hot, prices skyrocket, and collectors who speculate can end up with a loss when it's time to sell. As always, the key is information and sound reasoning. In the end collectors should not feel as though they have to choose between collecting moderns or classics. Why can't someone build a set of Indian cents along with PR70 silver eagles?
MARKET UPDATES
This week we have extensive updates in mint state and proof type coinage, as there were some prices for scarcer, less heavily traded series that had become stale. We encourage readers to review the updates and compare them to the equivalent Greysheet prices in order to be aware of the spreads. While the rare coin market overall is stable, the difference in price between coins of the same grade continues to gap wider. Put another way, prices are not falling but premium quality coins continue to climb higher. Gold type is also holding firm, helped by an uptick in the gold spot price over the past week, as the yellow metal tries to get past the $1,350 mark.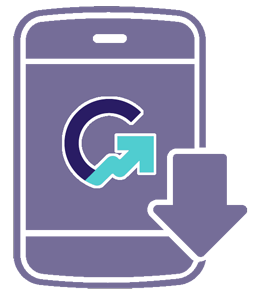 Download the Greysheet app for access to pricing, news, events and your subscriptions.
Subscribe Now.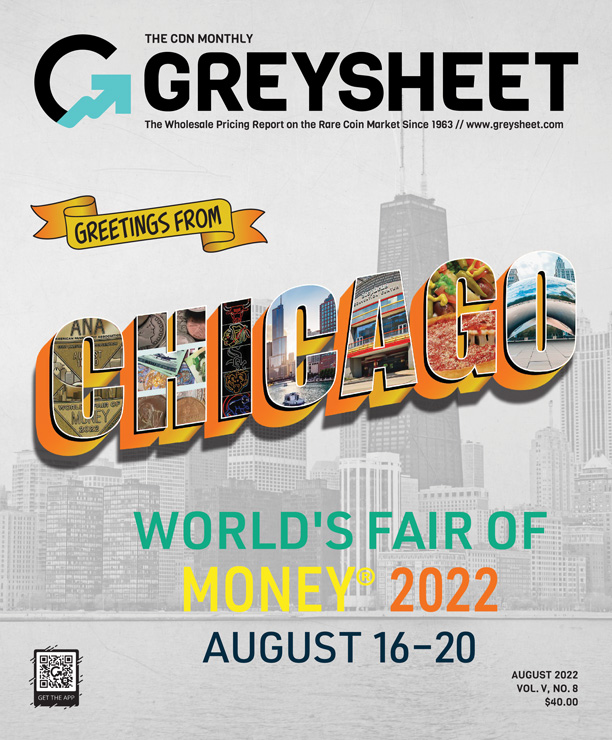 Subscribe to Monthly Greysheet for the industry's most respected pricing and to read more articles just like this.
Visit these great CDN Sponsors
---