Bitcoin:

$24,415.59
$166.97
Ethereum:

$1,960.47
$28.32
Bluesheet: TAKING ADVANTAGE OF THE BLUEGREY SPREAD TO MAKE MONEY IN THE CERTIFIED MARKET
PART 1 IN A MULTI-PART SERIES ON BENEFITING FROM THE PRICING IMPERFECTIONS OF THE RARE COIN MARKET The coin community gets a brief rest before back-to-back shows start
PART 1 IN A MULTI-PART SERIES ON BENEFITING FROM THE PRICING IMPERFECTIONS OF THE RARE
COIN MARKET
The coin community gets a brief rest before back-to-back shows start up in July, with the Summer FUN convention followed by the Summer Whitman Baltimore Expo. The brief respite offers an ideal opportunity to reflect and consider some ways dealers, collectors, and investors can use the Bluesheet to their advantage.
This article is the first in a series where we intend to present ways you, as a numismatic professional, advanced collector, or serious investor, can use the CDN sheets to your advantage in this challenging market.
For starters, let's take a look at the Walking Liberty half dollar series. This popular series has a number of things going for it: iconic design, a large collector base, and many high grade examples are available, meaning supply generally exists to fill demand as needed.
This last aspect – a large certified population – provides fertile ground for a case study of the Blue/Grey spread. As we have written in the past, the Greysheet bid price represents the highest sight-seen bid posted on either of the two electronic coin trading networks, Certified Coin Exchange and CoinPlex.* Often the high bidder for "sight-seen coins" in today's exchanges requires the coin to be CAC approved, in many cases the Certified Acceptance Corporation is itself the high bidder as they actively make markets in high end collector coins.
CDN has historically used the highest reliable sight-seen bids as one (important) basis for setting coin values. While some may argue that CAC population is a fraction of the available coins in a certain date/grade combination, this value is nonetheless a true indicator of what we set to establish – the value for a high end example of that particular coin. The question then becomes, how do I know what prices are derived from CAC bids and which are not? The answer is simple: look the coin in question up on Coinplex,* which is where CAC and others typically posts the highest sightseen bids for coins.
The Bluesheet, by contrast, seeks to establish the values of the same coins at the other end of the spectrum. In some cases there are sight-unseen bids for coin, and in many others, there are no active bids, so we seek this "floor" by examining auction results and reported market transactions.
The irony – and opportunity – is that there are many beautiful coins in PCGS and NGC holders that have not been CAC stickered, that a savvy buyer can obtain at levels between the Blue/Grey spread. If you work the live auctions hard, and negotiate well with active dealers, you can buy many great coins and take advantage of the relative bargains created by the spread of non-stickered coins.
Let's examine the 1929-S Walking Liberty half dollar. The Bluesheet price in MS64 this week is $900 for both PCGS and NGC based on an active sight-unseen CCE bid by Royalty Coins of San Antonio, TX. The Greysheet price is set at $1,300. This coin/grade has appeared at auction three times so far this year. Two toned PCGS examples realized $881 and $999, in line with the unseen market. However, another PCGS example sold for $1,880 (mostly white, without CAC sticker). The two previous CAC examples to sell at auction went for $1,293 and $1,763, respectively.
What does this all mean? As you can see we've set our value indication in MS65 at $1,300 based on a number of variables and you, as buyer, can expect to pay anywhere from $900 to $1,800 for an example. If you can find a pleasing example that you feel is appropriately graded in the $1000 area, you should buy it and your risk is very low. Expect to pay $1,300 or more for a nice CAC example, and don't be surprised if a dealer quotes $1,750 for a nice gem without a sticker. Anything is possible in this market, and
it's very important to inform yourself as much as possible when making your purchases.
As a buyer in this market, the good news is that there are many examples like this 1929-S, so we also advise that savvy buyers remain flexible and seek quality and value over a very specific purchase. This will allow you to keep your options open and get the best bang for your buck. Next week we will continue this topic with examples from the Buffalo nickel series.
* CoinPlex will be renamed CDN Exchange on July 13, with an all new web site at www.cdnexchange.com. Membership starts at $100 per month with first month free for new subscribers.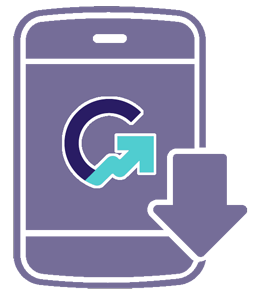 Download the Greysheet app for access to pricing, news, events and your subscriptions.
Subscribe Now.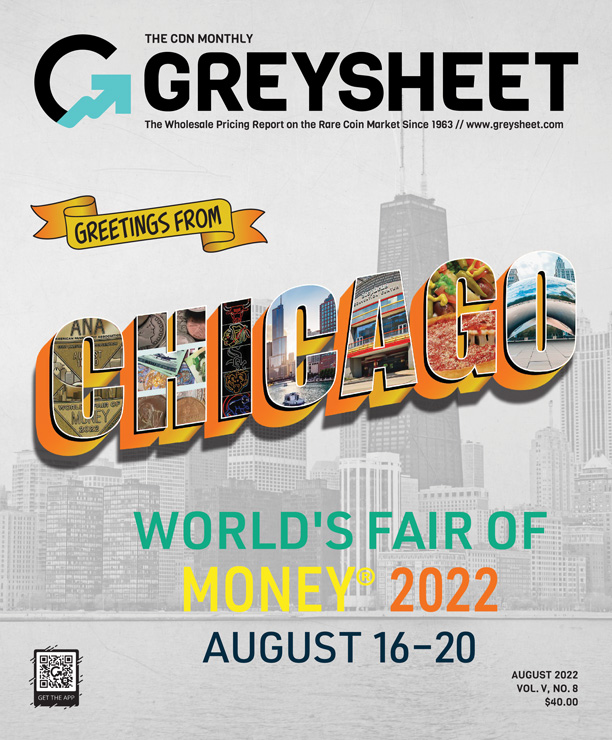 Subscribe to Monthly Greysheet for the industry's most respected pricing and to read more articles just like this.
Visit these great CDN Sponsors
---