Palladium:

$1,757.00
$10.00
Bitcoin:

$16,157.86
$16.42
Ethereum:

$1,168.22
$3.72
CCG Launches Collectibles Authentication Guaranty (CAG); Armstrong Family Collection Certified
The Certified Collectibles Group® (CCG®) has launched its seventh member company: Collectibles Authentication Guaranty™ (CAG™), an expert and impartial certification se
The Certified Collectibles Group® (CCG®) has launched its seventh member company: Collectibles Authentication Guaranty™ (CAG™), an expert and impartial certification service that works directly with collectors, estates, artists, and museums to preserve the authenticity and provenance of artifacts, memorabilia and estate items at the source.
The first collection to be certified by CAG is the Armstrong Family Collection, one of the most historic and important collections of memorabilia of the last 50 years. This extraordinary collection contains several thousand items from astronaut Neil Armstrong and his immediate family members.
Armstrong achieved unprecedented worldwide fame when he became the first person to walk on the moon in July 1969. His moonwalk represented the absolute pinnacle of human achievement, a feat that he captured perfectly in his now-immortal words from the moon's surface: "That's one small step for a man; one giant leap for mankind."
Armstrong immediately became an American hero and a global inspiration. He received numerous honors, medals, letters, magazine features, gifts and other accolades.
Most of these items and other memorabilia were saved. After Armstrong's death in 2012, his family ultimately concluded that the collection needed to be shared with others, but they struggled with the same challenge faced by other estates: how to preserve the provenance and legacy of the estate items, even after they pass through many different hands.
The establishment of CAG provided the solution to this significant challenge. CAG's experts would thoroughly evaluate the collection and for each item assign a unique certification number, take high-resolution photographs, describe it in detail and, if applicable, assign a grade. The items would then be encapsulated in one of CAG's tamper-evident holders designed for long-term preservation and eye-catching display.
With the authenticity and provenance now guaranteed by CAG, virtually all of the Armstrong Family Collection was consigned to Heritage Auctions, the largest auction house headquartered in the United States. Heritage Auctions will offer the Armstrong Family Collection in several sales, the first of which will be held in November 2018.
The Armstrong Family Collection features many important keepsakes of the American space program and its most famous and meaningful moment. Its sale is certain to draw worldwide interest ahead of the 50th anniversary of the Apollo 11 mission next year.
Among the highlights of the Armstrong Family Collection certified by CAG:
• Apollo 11 Robbins Medals, including an extremely rare gold example, which were flown aboard Apollo 11. These medals were commissioned by the astronauts themselves and flown on all Apollo missions starting with Apollo 7, with the dates being engraved after the mission was completed. The Apollo 11 Robbins Medals are graded by Numismatic Guaranty Corporation® (NGC®), an affiliate of CAG, and certified by CAG.
• Material from the Wright Flyer, the plane that the Wright Brothers flew to achieve the first successful manned flight in 1903. Under a special arrangement with the Air Force Museum, Armstrong carried material from the historic airplane in his personal preference kit (PPK) on Apollo 11 and was allowed to retain a portion of it, including pieces of the wing and propeller. The authenticity and provenance of these pieces is now certified by CAG.
• A Purdue University Centennial, 1869-1969, Silk Flag that was flown on Apollo 11. Purdue was Armstrong's beloved alma mater, and he carried its flag with him to the moon. The flag is described and encapsulated by CAG.
• Important Correspondence, including a congratulatory telegram from President Richard Nixon. Another particularly interesting letter in the Armstrong Family Collection is from a NASA public affairs official to the Apollo program manager stating that he felt that it should be left up to the astronauts to decide what to say when they walk on the surface of the moon. Other letters in the collection include ones from President Ronald Reagan, President Bill Clinton, Vice President Spiro Agnew and then-Vice President (and future President) George H.W. Bush. All of the letters are certified by CAG.
• A gold and diamond pin that Armstrong gave to his wife after it was flown on Gemini VIII, a mission that conducted the first docking of two spacecraft in orbit in March 1966. This was Armstrong's first spaceflight. A critical in-space failure almost cost Armstrong and his fellow crewmember their lives, but Armstrong expertly regained control of the spacecraft and guided it safely back to earth. The provenance of the pin is certified by CAG.
• Armstrong's Boy Scout Cap. A young Neil Armstrong joined Boy Scout Troop 25 in Sandusky, Ohio, and became an Eagle Scout—the organization's highest rank—at the age of 17. Armstrong's cap is now accompanied by a CAG Photo Certificate that features a description of the cap and its noteworthy provenance along with high-resolution images.
In addition to these unique and highly prized artifacts, the Armstrong Family Collection features a number of more affordable items that give collectors of all means a chance to buy something with a connection to Neil Armstrong. CAG has certified the provenance of all of these items.
"It is important to us that our father's legacy be honored, preserved and protected," said Mark Armstrong, one of Neil Armstrong's two sons. "CAG certification gave us a platform to do just that. Most importantly, a significant percentage of the proceeds of these sales will benefit worthy causes around the world that both Mom and Dad would have been pleased to support."
"It is an incredible honor to have been selected to certify the Armstrong Family Collection," says Mark Salzberg, chairman of CCG. "The moon landing was of monumental importance for all Americans of a certain age, myself included, and it continues to inspire nearly 50 years later."
Salzberg added: "We needed to ensure that the provenance of this great collection would be preserved in perpetuity, so we leveraged the expertise of our CCG affiliates to form CAG. The Armstrong Family Collection is the perfect example of a collection that can benefit from CAG certification."
In addition to CAG, the CCG affiliates are:
• Numismatic Guaranty Corporation (NGC), a third-party coin authentication, grading, and encapsulation service established in 1987
• Numismatic Conservation Services® (NCS®), a professional coin conservation service established in 2001
• Paper Money Guaranty® (PMG®), a third-party paper money authentication, grading, and encapsulation service established in 2005
• Certified Guaranty Company® (CGC®), a third-party comic book and magazine authentication, grading, and encapsulation service established in 2000
• Classic Collectible Services® (CCS®), a comic book conservation and restoration service acquired by CCG in 2012
• Authenticated Stamp Guaranty™ (ASG™), a third-party stamp authentication, grading, and encapsulation service established in 2017
Together, the CCG companies have certified nearly 50 million collectibles. To learn more about CCG, visit collectiblesgroup.com. To learn more about CAG and the Armstrong Family Collection, visit CAGcertified.com. For more information about the Armstrong Family Collection sales, visit Heritage Auctions' website, www.HA.com.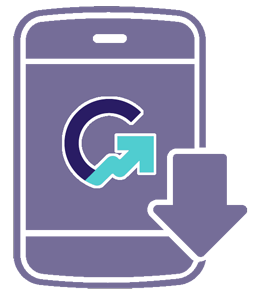 Download the Greysheet app for access to pricing, news, events and your subscriptions.
Visit these great CDN Sponsors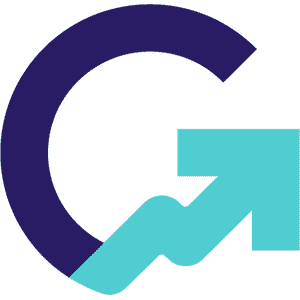 The trusted name in numismatic pricing since 1963, CDN Publishing is home to important industry reference and price guides, including the Greysheet, Greensheet, CPG Rare Coin Market Review, and the CAC Rare Coin Market Review, and the Banknote Book. Located in Virginia Beach, you can find out more at www.greysheet.com, or call 757-655-1056.
---