Palladium:

$2,084.00
$8.00
Bitcoin:

$23,907.90
$104.24
Ethereum:

$1,888.16
$6.32
Canadian Dollar:

$0.78
$0.01
Greysheet: GOLD WALKER RELEASE IMMINENT
The United States Mint has released the final coin of the gold centennial trio, the 2016-W Walking Liberty Half Dollar. The initial release price was $865, with a maxim
The United States Mint has released the final coin of the gold centennial trio, the 2016-W Walking Liberty Half Dollar. The initial release price was $865, with a maximum mintage of 70,000 pieces. Like the previous two coins in the series, the gold Mercury dime and the gold Standing Liberty quarter, the half dollar is struck in .999 fine gold and weighs one half of a troy ounce. The ordering limit for this item was set at three (3) per household which is the third different ordering limit used for the series. The dime was set at ten (10) per household and the quarter was limit one (1) per household initially.
By comparison the maximum mintages, the dime was set at 125,000 and the quarter was set at 100,000, so we've seen a production decline of 25-30% with each subsequent issue. There has been much speculation on how the gold half dollar would be received by the wider coin collecting community because of its higher price, and due to the fact that the gold quarters are still not sold out after being released in early September. Also, since the Mint reprices its gold coinage based on the gold spot price, the quarter is currently available for $460, which is $15 less than its original release price. Therefore, those who feel the gold spot price will continue to slide may hold off on buying the gold half dollar in hopes of getting a lower price. While dealers will purchase a large quantity of the half dollar, the initial sales data from the mint will show how collectors are feeling about U.S. mint products.
YEAR'S END ANALYSIS
In the coming weeks of December we will recap the major numismatic events of the year and look forward to the beginning of 2017 and the FUN show and its related auction sales.
THIS WEEK'S MARKET
Gold Type: The decline of the gold spot price has caused turmoil in this market segment. There are noticeably fewer bids for generic certified gold on the exchanges. There are multiple tiers to this market, as bids for CAC stickered coins have remained mostly steady. However, stickered coins represent a very small percentage of the overall amount of generic gold out in the market. The rest of these coins will trade somewhere between the Bluesheet (unseen) and the Greysheet non-CAC (sight-seen) prices. Dealers who are buying this material should take note of the new levels this week in both publications to be aware of the current market.
Morgan Dollars: New higher bids for a handful of better dates are reported this week.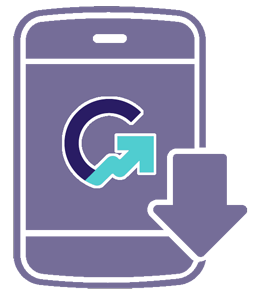 Download the Greysheet app for access to pricing, news, events and your subscriptions.
Subscribe Now.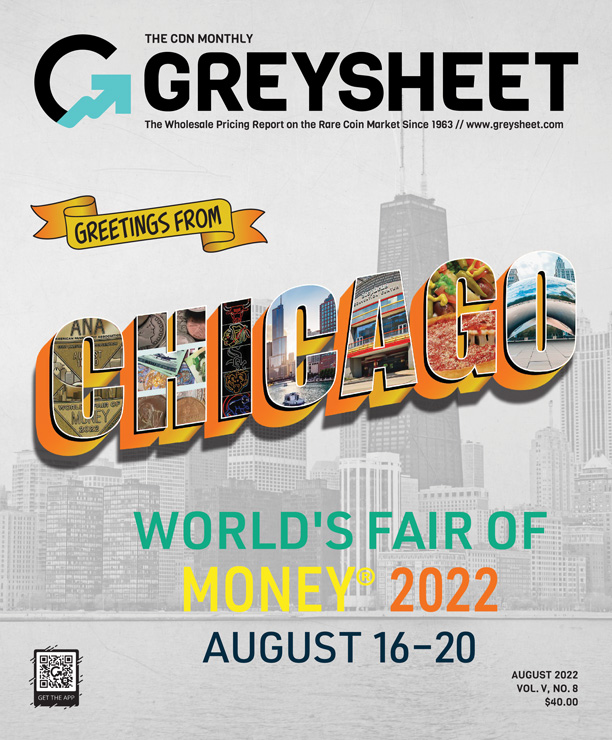 Subscribe to Monthly Greysheet for the industry's most respected pricing and to read more articles just like this.
Visit these great CDN Sponsors
---