Palladium:

$2,078.00
$12.00
Bitcoin:

$22,943.09
$405.56
Ethereum:

$1,826.39
$41.32
Greysheet: HOT F.U.N. KICKS OFF THE NEW YEAR
While most of the country faced ice-cold temperatures and snow storms during the first week of the new year, Ft. Lauderdale steamed under a blanket of humidity and 80 d
While most of the country faced ice-cold temperatures and snow storms during the first week of the new year, Ft. Lauderdale steamed under a blanket of humidity and 80 degree temps. It's hard to say which scenario is worse, especially since the convention center doesn't turn on the A/C during dealer set-up. Eighty-degree temps in the building slowed down some folks at the outset but others were quite energized. Rich Weaver of Delaware Valley Rare Coins was downright enthusiastic about his "pre show" sales. Weaver explained he walked into the main convention hall with nearly half of his inventory sold already, and it was clear that he felt the show was off to a great start. Fred Weinberg of Encino, CA, a well-known error specialist, regaled us with numerous stories of excitement and "new (collector) blood" in the error coin market, his area of specialty.
THE F.U.N. PRE SHOW

A small number of hard-core dealers arrive a few days for the show and set up in unlisted hotel rooms to transact business before a show, an event often referred to as the "Pre Show". In year past, there have been actually fully attended bourses prior to F.U.N. but not this year as the calendar did not accommodate.
We spoke with dozens of other dealers on Wednesday and Thursday about their outlook for 2017 and nearly everyone felt the new year would bring renewed vigor to the rare coin market-a trend which appears to have started as recently as November of last year. Many dealers told us that 2016 was a forgettable year in many respects and business "could only get better in 2017," and for many it has. Gold spot prices are helpful in this regard but other factors are involved, especially consumer confidence, in general. For this, we look at general economic indicators and a new president coming to office on January 20 who is clearly pro-small business benefits our collector base, which tends to made up largely of small business owners, doctors and lawyers.
We will post a follow up to the F.U.N. show in the January 20 Greysheet, with an analysis of the Heritage Auction results, as well as an online video newsletter. Check that out on our web site.
NEW WEB SITE LOG IN MEANS NEW FEATURES COMING SOON
Many of you have noticed that we changed our login at www.greysheet.com. While seemingly innocuous, this login is the tip of the iceberg for an entirely new back-end software implementation which will allow us to give paid subscribers a huge number of new features soon, including coin price lookup, historical pricing, auction prices realized and much more. In 2017, you can expect CDN to lead several huge initiatives aimed at making you more informed than ever before.
Note: some folks are reporting issues with their login ID's which is the result of our conversion from an incompatible system. If you are having trouble, call us at 757-656-1055 or email cdn@greysheet.com for immediate help.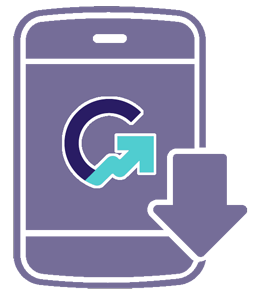 Download the Greysheet app for access to pricing, news, events and your subscriptions.
Subscribe Now.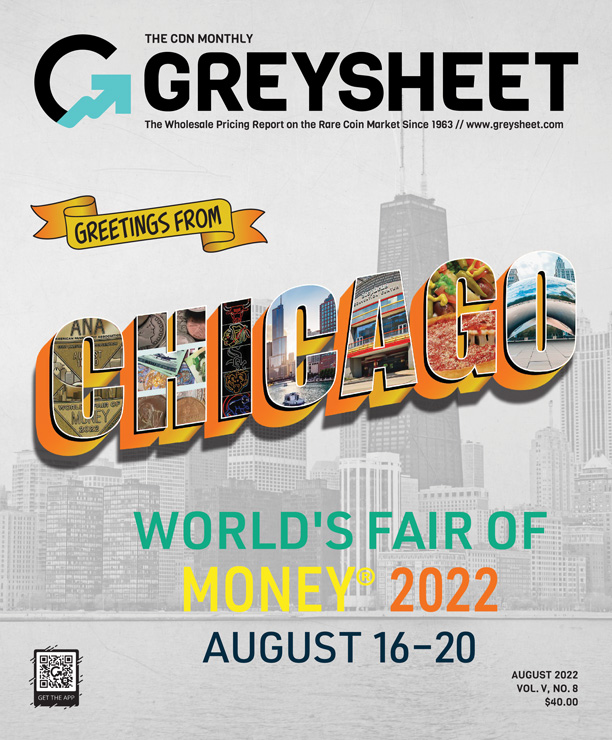 Subscribe to Monthly Greysheet for the industry's most respected pricing and to read more articles just like this.
Visit these great CDN Sponsors
---