Bitcoin:

$24,415.59
$166.97
Ethereum:

$1,960.47
$28.32
Greysheet: MARKET BUILDING MOMENTUM INTO LONG BEACH
The collector and dealer community has two important West Coast auction sales to look forward to in the coming week. First up is Goldberg Coins & Collectibles holdi
The collector and dealer community has two important West Coast auction sales to look forward to in the coming week. First up is Goldberg Coins & Collectibles holding a sale of U.S. and world coinage and currency from June 5th through the 8th in Beverly Hills. This auction features over 3,100 lots – 1,656 of which are U.S. coins and currency – and is led by a superior collection of gold coins from a "Prominent Midwestern Family." This collection is being offered the evening of June 6th beginning with lot #1579 and while many of the 78 coins are worthy of mention, we will emphasize three for their importance. The 1866 With Motto $5 Liberty graded PCGS/CAC Proof-66 Deep Cameo, the incredible gem 1909-O $5 Indian, also with a CAC sticker, and the PCGS/CAC MS66 1933 $10 Indian which could very well be a seven figure coin.
The Heritage sale gets underway June 8th and runs through the 10th with a total of five floor sessions offering 2,586 lots. Another 1,767 lots will be sold in an online-only session on June 12th. Two condition rarities from popular series are amongst the highlights: an NGC MS66 1921-S Walking Liberty half and an NGC/CAC MS65+ 1895-O Morgan dollar. There is also a companion auction of a significant selection of tokens and medals to be held in Long Beach.
THIS WEEKS MARKET
This week we cover the June Monthly Supplement & Quarterly III editions, both published separately and included with the Greysheet subscription.
GREYSHEET
Gold Type: Market makers on bullion-related coins have retreated a bit as the spot metal show signs of weakness.
Modern Proof Platinum Eagles & Proof Gold Buffaloes: Despite dropping metal prices both of these areas are seeing stronger bids which nearly negated the spot losses.
Modern Dollars: Higher bids are seen for a handful of Presidential dollars dated 2013 and 2014 this week, and we have added additional listings for the 2015 issues.
MONTHLY SUPPLEMENT
20th Century Gold: Quite a few changes in this area with active bidding as demand increases for want list items.
2-cent thru Liberty Nickels: We have noted quite a bit of activity as key dates continue to do well in these collector series. Notable exceptions include proof-only Shield Nickels and gem key date V-Nickels, which see some market declines.
Circulated Mercury Dimes & Walkers: Quite a few gainers are noted this month. Specialists take note.
Early Gold Type: Prior to Pogue IV results, we've noted quite a few important price changes for early gold type as this market shows continued promise.
Franklin Halves: FBL Franklins are strong in this market with a number of gainers, especially for 1960's issues.
QUARTERLY III
Half Eagles & Eagles: We have fully reviewed both the $5 and $10 gold categories with thousands of price updates and a dozen new listings.
Double Eagles: Market activity for Liberty double eagles has been robust since the last QIII and this month we reflect many positive price changes. CC & O-mint gold is still hot with some weakness noted in Ty.3 S-mint double eagles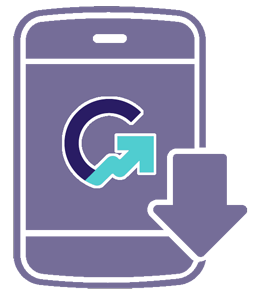 Download the Greysheet app for access to pricing, news, events and your subscriptions.
Subscribe Now.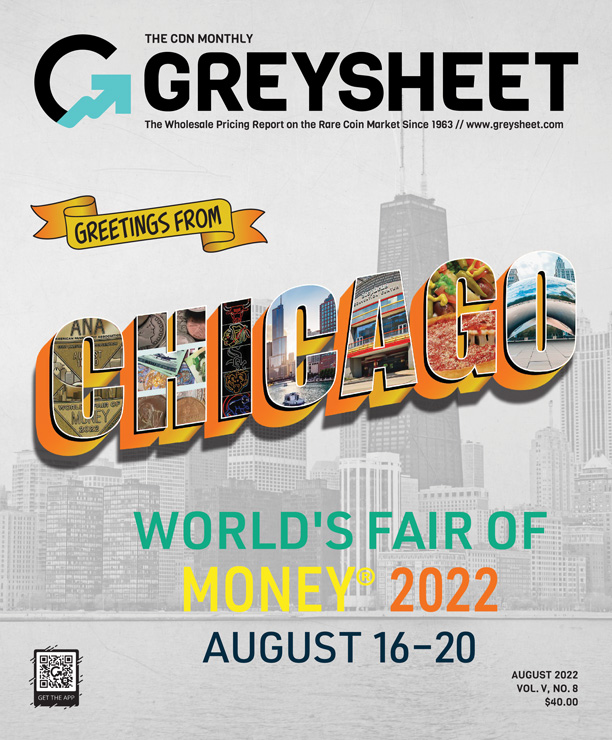 Subscribe to Monthly Greysheet for the industry's most respected pricing and to read more articles just like this.
Visit these great CDN Sponsors
---