Palladium:

$2,080.00
$10.00
Bitcoin:

$22,747.65
$601.00
Ethereum:

$1,814.68
$53.03
Greysheet: MARKET FIRMS UP IN FIRST QUARTER
Amid the constant online chatter theories abound as to whether the rare coin market is up, down, left or right. There is consensus that prices realized for the Pogue II
Amid the constant online chatter theories abound as to whether the rare coin market is up, down, left or right. There is consensus that prices realized for the Pogue III sale were lower than expected, but those that sat out the auction now voice considerable regret that they didn't participate. Those that participated wish they invested more heavily. We've heard numerous reports of coins being immediately flopped by buyers for a profit. We've written for months on these pages that a market bottom was near, and that point may now be in the rear view mirror.
The U.S. rare coin market is complicated and it's dangerous to generalize about it in general. For starters, we have a bullion market that is logically tied to spot prices. Often, however, the rise in spot metal may not impact demand in so-called "generic" gold coins. Spot metals are heavily influenced by the paper trades of indexes in the stock market. These movements have little to do with the sentiment of the silver and gold coin collector who reacts to different stimuli than Wall Street. We've seen many examples of metal prices going down because of lower demand in the financial markets, only to hear that suppliers of silver and gold eagles are unable to source enough inventory for buyers.
In the collectible coin market some series can see high demand, while others become weak. There is certainly a big difference in demand based on the grade. Circulated collector coins have witnessed little negative price movement over the past year. Levels have held nicely in this part of the market.
The brunt of the pricing adjustments in the last couple years has occurred among non-gold, MS64-MS68 issues: better dates, MS and proof type coins included. This is largely a result of the increased supply pressure from large collections hitting the auctions over the past 3-4 years. Conversely, better date Liberty gold has been quite strong during this same time. Supply remains tight in this area. Twentieth century gold has been adversely hit over the past year but the June Goldberg sale features a very fresh (and small) collection of these. Off the market for decades, there is already a big buzz over these coins, which may spark new interest. Oh, and did we mention Pogue IV will feature the Child's 1804 dollar and famous 1822 half eagle? Fun times are ahead for sure…
THIS WEEK'S MARKET
Gold Type: Gold type was quiet this week as major market makers held back on bids heading into ANA. Nothing good or bad here. Expect more action next week, especially if bullion prices remain high.
Morgan & Peace Dollars: Morgan see typical movement this week. Some up, some down. Interesting to note that two key dates, 1895 (proof only date) and 1903-S are up in most grades. Key date Morgan seem poised to move up overall. In Peace dollars, we record some softening of high grade better date Peace dollars this week. Nothing major.
Mercury Dimes & Walkers: We are starting to review Mercury dimes in earnest and early dates are adjusted this week. Our three-week review of Walkers concludes with the 1934-1947 issues as well.
Eagles: The Eagles market continues to move up consistently with spot prices of silver, gold and platinum. The longer we see strength in metals, the more support we'll see in the form of these popular coins, and you can expect to see bigger spreads as supply struggles to keep pace.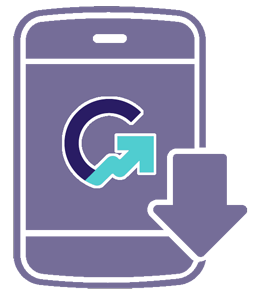 Download the Greysheet app for access to pricing, news, events and your subscriptions.
Subscribe Now.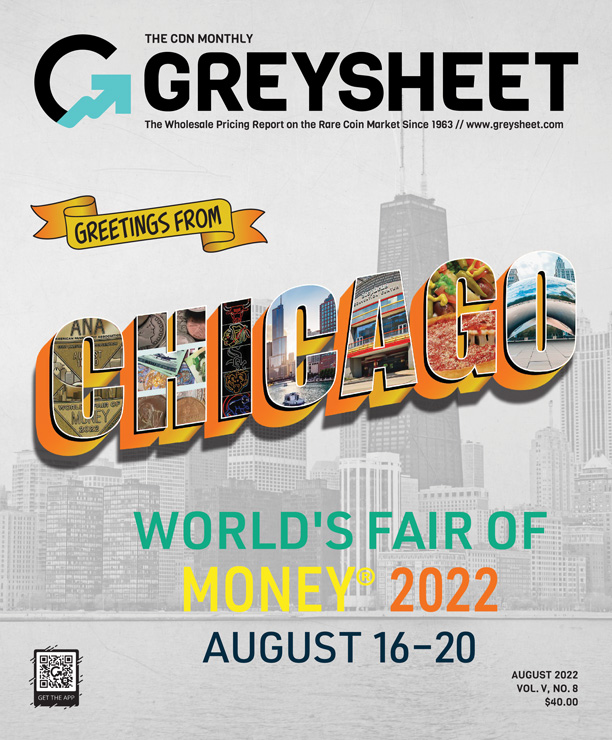 Subscribe to Monthly Greysheet for the industry's most respected pricing and to read more articles just like this.
Visit these great CDN Sponsors
---