Palladium:

$2,084.00
$8.00
Bitcoin:

$23,907.90
$104.24
Ethereum:

$1,888.16
$6.32
Canadian Dollar:

$0.78
$0.01
Greysheet: METALS TAKE IT ON THE CHIN
The sudden and swift fall in precious metals prices take center stage this week, as gold has dropped to the $1,250 level and silver down to the area of $17.25. After re
The sudden and swift fall in precious metals prices take center stage this week, as gold has dropped to the $1,250 level and silver down to the area of $17.25. After relatively tight range-bound trading, on October 4, gold plunged nearly $40 per ounce, a sign of panic selling on behalf of one or more major market players. The slide for the yellow metal continued, breaking below the 200-day moving average. Silver was battered as well, and is currently (as of this writing) down 10% since this past Friday and is on pace for its worst week in almost four years, going back to April 2013. The causes were not immediately apparent, as there were no events that usually spark metals movement. Domestically, there were no Federal Reserve meetings or announcements or economic reports. In this case, reasons can be found overseas. First a rumor was leaked from European Central Bank (ECB) that it would look at decreasing its asset purchase program – an action referred to as "tapering". In England, the talk of a so-called "hard Brexit" sent the British pound tumbling, along with the Japanese yen and sent the U.S. dollar soaring, which put pressure on precious metals which were already falling. Additionally, China, normally a buyer of gold in a falling market, is on a week-long holiday and their markets are closed, so their traders are absent during this active week.
Speaking optimistically, this dip in prices can fuel demand for physical bullion, particularly silver. We have seen increased buying demand for 90% silver and silver eagles and demand should increase should the spot price fall further. We will see if this activity sends premiums higher.
POGUE V SALE DATE ANNOUNCED – INCLUDES DEXTER 1804 DOLLAR
This week Stacks Bowers announced the schedule for Part V of the D. Brent Pogue collection. This sale will take place on Friday, March 31st, to coincide with the Whitman Baltimore Expo. Unlike previous sessions which took place at the Sotheby's building in New York City, this session will be held at the historic Evergreen Museum & Library in Baltimore. Evergreen House, as it also known, was home to the Garrett family, whose historic collection was sold more than 30 year ago and to which many of the most famous United States coins are pedigreed. Pogue V will feature the remaining half cents, large cents including the finest known 1799, and Liberty Seated half dimes and dimes. Also included is the well-known Dexter specimen of the 1804 dollar, the second of two in the collection.
THIS WEEKS MARKET
Morgan Dollars: This series shows significant activity this week, most of it to the downside. Lack of sight seen bidder support on the online exchanges is a major influence on this series. As a result, dates which previously had bids were lowered in response to auction results.
Gold Type: In our second week of reporting CAC and non-CAC prices we have adjustments as a result of lower spot prices.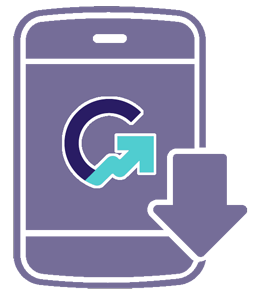 Download the Greysheet app for access to pricing, news, events and your subscriptions.
Subscribe Now.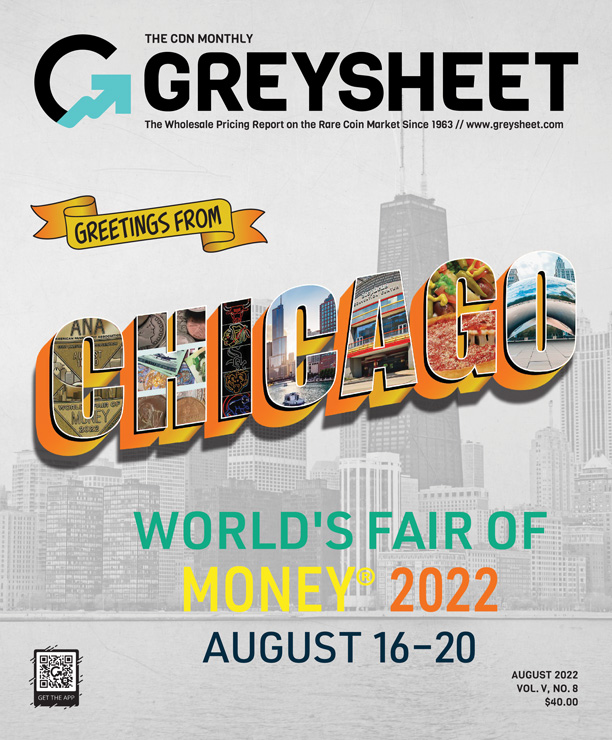 Subscribe to Monthly Greysheet for the industry's most respected pricing and to read more articles just like this.
Visit these great CDN Sponsors
---