Bitcoin:

$21,460.36
$25.27
Ethereum:

$1,240.34
$2.40
Monthly Supplement: INDIAN GOLD TAKES A HIT
The first pricing page of this month's Supplement may catch some readers by surprise. Indian gold coins minted from 1907-1933, including the Saint-Gaudens double
The first pricing page of this month's Supplement may catch some readers by surprise. Indian gold coins minted from 1907-1933, including the Saint-Gaudens double eagles, are among the most popular and heavily traded of U.S. coinage, and represent an outsized portion of the overall value of the U.S. rare coin market. Many of the issues are not especially rare in mint state grades (through MS65) and their general availability in both PCGS and NGC holders has made them ideal material for national marketers to promote to novice and non-collectors as better investments than bullion gold. Of course, this is only true if the market supports their premium values, which has been the case for many years. Call it a "self fulfilling" prophecy, but the continued marketing efforts kept interest and market values high. Over the past year or so, several factors have combined to erode the values of these issues:
"¢ Supply has increased as the population of higher grade examples has gone up;
"¢ One major marketer has shifted their program to other coin series;
"¢ General "true collector" demand has decreased;
"¢ Superb gem examples are still really hard to find, making complete sets very difficult to assemble.
These are just a handful of reasons, but your CDN editors have noted that current auction results for certain issues were – in some cases – far off published levels, so we have adjusted accordingly. Of course, there were some issues priced lower than market, so we're corrected those as well. One interesting point to make is that CAC (the company) is almost entirely supporting this market at the high end with active sight-unseen bids for CAC-approved coins on CoinPlex. As a reader, if you feel published levels are lower than you believe they should be, the solution is simple. Join (if needed) CoinPlex and enter your bids so we can reflect those in the next edition of the Monthly Supplement.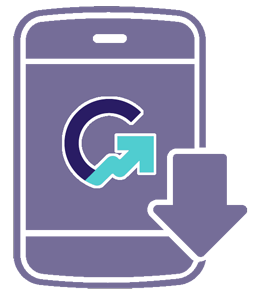 Download the Greysheet app for access to pricing, news, events and your subscriptions.
Subscribe Now.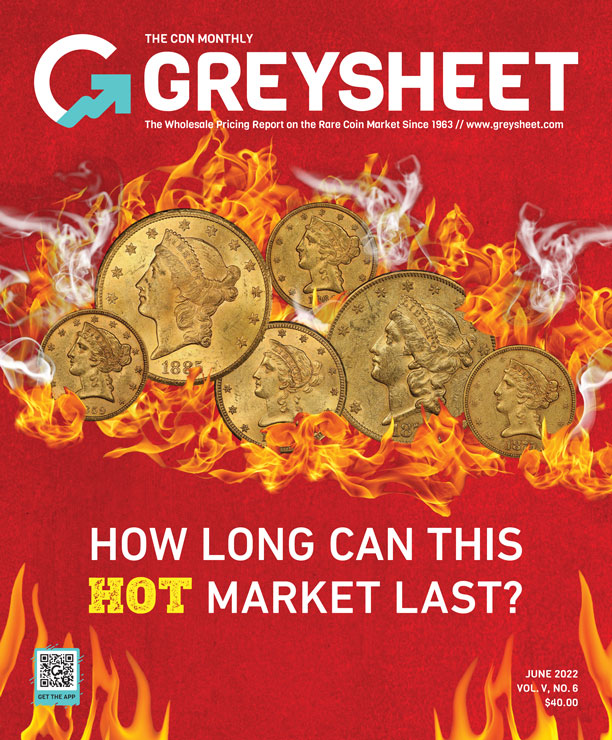 Subscribe to Monthly Greysheet for the industry's most respected pricing and to read more articles just like this.
Visit these great CDN Sponsors
---