Palladium:

$2,124.00
$32.00
Bitcoin:

$23,492.49
$321.00
Ethereum:

$1,737.38
$41.80
Monthly Supplement: REP. MIKE CASTLE, COINAGE CONGRESSMAN
The third article in a series about contemporary U.S. Mint officials. BY MICHAEL "MILES" STANDISH, GUEST CONTRIBUTOR It was during Mike Castle's seco
The third article in a series about contemporary U.S. Mint officials.
BY MICHAEL "MILES" STANDISH, GUEST CONTRIBUTOR
It was during Mike Castle's second term as Congressman from the state of Delaware when he met with a group of coin collectors about redesigning the quarter dollar. In the first meeting, which lasted about 30 minutes, they explained to him their concept for circulating quarters, 50 different designs, to honor each State. His response, he recalled in a 2010 interview, was simple: "This idea is crazy. This is monopoly money. Let's not pursue it."
But a couple of months later, the collectors returned. This time they were armed with a more persuasive argument. They explained their plan to have coins released in the order they came into the Union; Delaware would be first, and Castle liked that.
By 1995, when this meeting took place, Mike Castle already had a three-decade long career working for the people of Delaware. He was first elected to the state legislature in 1967. After serving as Lieutenant Governor, he was elected Delaware's 69th Governor and served two terms from 1985 to 1992. Facing term limits and wildly popular, he ran for Congress and became Delaware's only member in the House of Representatives. Delaware is one of seven states with a single statewide congressional district. Beyond his affection for his home state, another aspect of the collectors' plan appealed to Castle. It would make money. At that time, each quarter cost four cents to produce, while the Federal Reserve sold them for 25 cents. The difference is profit for the government called seigniorage. Collectors explained that coins would be released and collected on an unprecedented scale.
Castle knew this meant increasing total proceeds from seigniorage. He saw this as a mechanism for the federal government to increase revenue without raising taxes. In fact, it was this unique feature of coinage that most interested Castle and led him to the House Financial Services subcommittee on domestic monetary policy and technology, the congressional group with jurisdiction over coinage issues. He became head of the committee in 1995, which made him the go-to Congressman for all numismatic legislation. And now he was excited about States Quarters.
Getting the legislation passed was an uphill battle. After the bloated and unsuccessful coinage program for the 1996 Summer Olympics in Atlanta, Castle sought to shape and focus US commemorative coinage going forward. He drafted and sponsored the Commemorative Coin Act of 1996 which authorized the commemorative coins to be issued for the next three years. Attached to this legislation was a request for and funding of a study of the circulating States Quarter program. It found broad support and quickly passed.
During that same year, Castle drafted rules that ultimately limited the number of commemorative coins that could be issued in any one year. He formalized the position and role of the Citizens Coinage Advisory Committee to provide insight and review of coinage designs. He wrote legislation that gave greater autonomy to the Treasury Department (and Mint) over bullion programs provided they meet a baseline of profitability. This included the authority to produce platinum bullion coinage, creating the American Platinum Eagle program.
All this legislation had two groundbreaking effects. First, the study released in 1997 showed how a new circulation commemorative coinage program could be profitable, winning over Treasury Department officials and fellow legislators. Second, it firmly cemented Castle's role as the intermediary between Congress and the numismatic community. He had demonstrated both his receptiveness to collectors' ideas about coinage and his ability to enact coinage law that he believed would benefit the country. The end to this phenomenally productive period was the greatest prize: Castle's 50 States Commemorative Coinage Program Act became law.
The States Quarter program had a transformational affect on US coinage and collecting. Castle could delight in its financial success: in total, the program generated $6.3 billion in seigniorage, and $470.1 million in numismatic sales. The response from the public, however, was more significant and has proven longer lasting. In 1999, surveys conducted suggested that 77% of Americans knew about the coinage program and 48% were saving coins. A US Mint survey conducted in May 2005 showed that 147 million Americans were collecting States Quarters. More people were aware of US coinage and more people were collecting it than ever before.
Rep. Mike Castle continued his work as the Coinage Congressman throughout his tenure which, owing to his great service to his home state, lasted until 2011, making him the longest serving Congressman in Delaware's history. He authored and/or sponsored legislation that created the Sacagawea $1 coin, the Presidential $1 coins, and numerous commemoratives.
Throughout his tenure, Castle routinely praised circulating coins and commemoratives for their ability to "incite an interest in our nation's history"¦and serve as an educational tool in our classrooms." Over the years, it is clear he developed a deeper, personal appreciation for them as well. This is best displayed in the detailed legislation he drafted for the 2006 Benjamin Franklin Commemorative Dollar. He required that one coin, showing Franklin as an older man, "bear an image related to Benjamin Franklin's role in developing the early coins and currency of the new country." Castle, a direct descendant of Franklin, was drawing on his connection to this man in two ways: as a family member and as a creator of coins.
When the States' Quarter program was nearing its end during his final year in office, Castle proposed and saw enacted the America the Beautiful National Parks Quarter program. A novel component of this program was the 5-ounce silver companion quarters, allowing the US to create its first multiple-ounce silver coin, showcasing numismatic artistry and pushing the technological capabilities of the US Mint.
The ongoing success of the US Mint's coinage programs, including even the American Silver Eagle program, now the most widely collected coin in history, has been built on the foundation created by Castle's legislation and the new collectors it brought. Castle has earned a lasting legacy in numismatics by ably initiating and guiding United States coinage programs while giving real voice to collectors.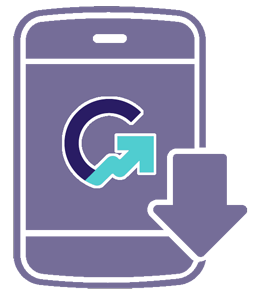 Download the Greysheet app for access to pricing, news, events and your subscriptions.
Subscribe Now.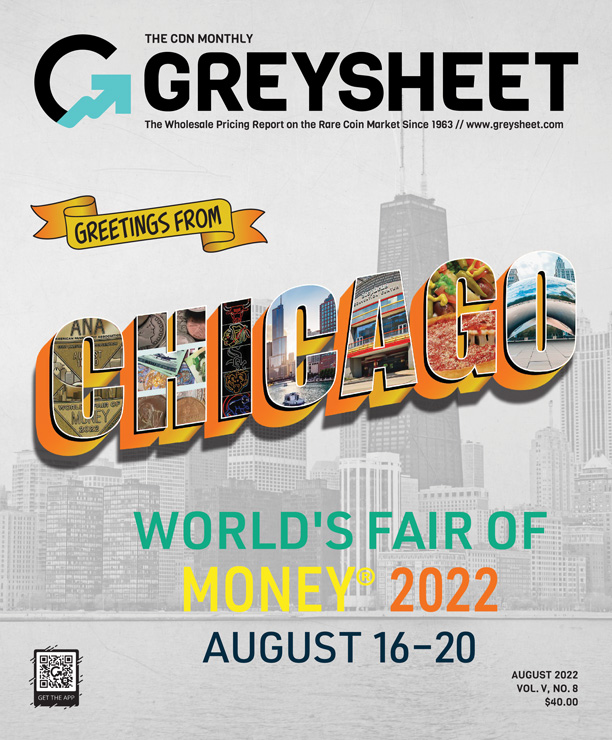 Subscribe to Monthly Greysheet for the industry's most respected pricing and to read more articles just like this.
Visit these great CDN Sponsors
---