Palladium:

$2,084.00
$8.00
Bitcoin:

$23,907.90
$104.24
Ethereum:

$1,888.16
$6.32
Canadian Dollar:

$0.78
$0.01
PRESS RELEASE: Exceptional Asian Rarities Set to Star in Heritage's Hong Kong Coin and Currency Auction
ingapore and People's Republic of China coins take center stage at Heritage's semi-annual Hong Kong auction, December 7 – 9. HONG KONG – Gold issues a
ingapore and People's Republic of China coins take center stage at Heritage's semi-annual Hong Kong auction, December 7 – 9.
HONG KONG – Gold issues and large-denomination currency headline Asia's fastest-growing World Coin and Currency auction. The 3rd semi-annual Heritage HKNIF World Currency and World and Ancient Coins Signature Auctions will give collectors the opportunity to grow their collections before the year's end December 7th-9th. The auctions will take place at the Mira Hong Kong Hotel in Kowloon.
An exceptional gold rarity leads the coin offerings. One of just 66 People's Republic Gold Peacock Proof 1500 Yuan 1993 PR68 Ultra Cameo NGC is one of the scarcest modern Chinese coins. This is the first example Heritage has offered of this rare issue. Weighing in at 20 oz., this massive piece displays frosted devices and blemish-free mirrored fields. A 1928 Republic "Auto" Dollar AU55 PCGS Different Doors variety will star in any elite offering of vintage Chinese coinage. Already extremely scare in AU grades, this exceptional example has moderate toning and crisp details.
Collectors of earlier Chinese coinage will have the opportunity to purchase an extremely rare early Republic pattern. The 1914 Republic Yuan Shih-kai Specimen Pattern Dollar SP63 PCGS on offer is expected to bring six-figures. Pattern dollars from the Tientsin central mint have the inscription "L. Giorgi" for the mint's chief engraver and are coveted. This particular example has a light russet haze and moderately reflective fields. An 1896 Chihli Kuang-hsü Dollar AU Details PCGS is one of the most fascinating coins in the auction. Produced for the Pei Yang Arsenal, the coin features both English and Chinese script. The Pei Yang struck their coins from 1896 to 1899 under a decimal system, unlike most other Asian mints at the time.
A pair of Singapore $10,000 notes from the Lim & Lim Collection will give collectors the chance to own two of the most desirable pieces of currency ever to come from the modern microstate. The 1973 Orchid Series $10,000 Choice Uncirculated 64 PMG featured is a specimen piece, bearing A/1000000 serial numbers. The intricate, full-bleed printing is still sharp, fully deserving of its choice uncirculated grade. An exceedingly rare 1980 $10,000 Very Fine 25 PPQ PCGS replacement note is expected to attract attention as well. Bearing the uncommon Z1 prefix, this lot will be a rare opportunity to own one of Singapore's grandest notes.
Leading the colonial currency offerings in a 1925 Straights Settlement $50 Very Fine 35 PPQ PCGS. Straights Settlements issues were heavily circulated, making crisp, intact notes notoriously difficult to find. This piece features strong paper, solid edges and good detail, making it one of the nicer examples sold in recent years. One of the rarest Thai notes is also on offer. The unlisted 1933 Siam 1000 Baht Choice Uncirculated 64 PMG depicting King Rama VII was prepared by Thomas de la Rue, but unused. The note's ornate design and embossing remains strong. King Rama VII is considered Thailand's last absolute monarch, and he remains the only Thai king to abdicate the throne.
Other highlights include, but are not limited to:
1911 Hsüan-t'ung Silver Specimen Pattern Dollar SP62 PCGS – Exceedingly rare proposed type for the 1911 Empire Dollar.
1906 Sinkiang Kuang-hsü Gold 2 Mace AU58 PCGS – Struck in British sovereign weight.
ND (1890-1908) Kwangtung Kuang-hsü Specimen Dollar SP64 NGC – 2nd finest at NGC.
1900 Kirin Kuang Hsu Dollar MS64 NGC – Unmatched at PCGS and unsurpassed at NGC.
1951 China People's Republic 10000 Yuan Choice AU58 PMG – Outstanding Camel Carvan Issued Rarity.
1953 China People's Republic 10 Yuan Choice About New 58PPQ PCGS – Choice survivor.
1951 China People' Republic 10000 Yuan Face and Back Specimens Choice Uncirculated 62 PMG – Scarce Inner Mongolia horse and pasture specimens.
Heritage Auctions is the largest auction house founded in the United States and the world's third largest, with annual sales of more than $800 million, and over one million online bidder members. For more information about Heritage Auctions, and to join and receive access to a complete record of prices realized, with full-color, enlargeable photos of each lot, please visit HA.com.
Want to get the up-to-the-minute updates and breaking news stories about Heritage Auctions? Follow us on HA.com/Facebook and HA.com/Twitter. To view an archive of Heritage press releases go to: HA.com/PR. To link to this release on your blog or Website: HA.com/PR-3059.
Hi-Res images available:
Eric Bradley, Public Relations Director
469-271-2849 or ericb@ha.com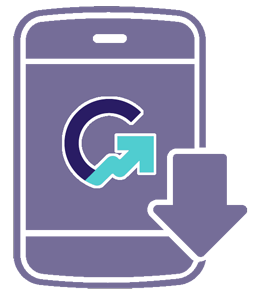 Download the Greysheet app for access to pricing, news, events and your subscriptions.
Visit these great CDN Sponsors
---