Platinum:

$1,041.00
$1.00
Palladium:

$1,830.00
$7.00
Bitcoin:

$17,116.12
$28.94
Ethereum:

$1,282.76
$5.16
QUARTERLY REVIEW: Focus on Half Dimes & No Motto Seated Quarters
This edition of the Quarterly I publication sees an extensive review of two very important collector areas: half dimes from 1792-1873, and the Liberty Seated quarters—s
This edition of the Quarterly I publication sees an extensive review of two very important collector areas: half dimes from 1792-1873, and the Liberty Seated quarters—specifically the no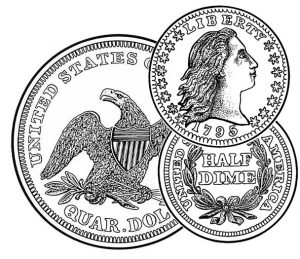 motto issues.
Half dimes are a really interesting and often-overlooked denomination of U.S. coinage. Half dimes are, of course, simply silver nickels: the five-cent issues struck for a few years after their successor coinage minted with the cheaper nickel-metal alloy, starting in 1866. The small coins proved unpopular as the larger nickels took hold in a diameter that we still use in circulating coinage to the present day.
While half dimes may not be the most popularly collected denomination of U.S. coinage, these small pieces are certainly worthy of your attention for a number of reasons. For starters, there are very few "set stoppers" when compared with other series. Other than the 1802 half dime and unique 1870-S, nearly every other coin is available in affordable condition. If you love small, beautiful coins, the flowing hair and draped bust issues (1794-1805) represent gorgeous representations of this country's earliest coinage. The 1792 "half disme" may well be our most artistically historic regular-issue coin. Urban legend has it that these coins were struck from Martha Washington's personal silver service!
Finally, the Liberty seated half dimes are quite easily the most complete-able set of all Christian Gobrecht's denominated coinage. Take a look down the pricing columns of this series and you may be tempted to recommend these to one of your clients, or give it a shot yourself. From a rarity-to-price perspective there are some great values to be
found here.
We have also set our sights this month on the No Motto Liberty Seated quarter dollars. There are many very scarce issues in this series and Seated specialists and serious numismatists alike tend to be very fond of these coins. Anyone attempting a complete set of Seated quarters is in for a huge challenge that can span decades of devotion.
As a full-time coin dealer in the 1990's I assisted the collector of the Richmond Collection assemble complete sets of all the Seated coinage in every denomination. The half dimes were easily the most achievable, and the quarters the most challenging. I recall the day we finally acquired the Eliasberg specimen of the 1873-CC No Arrows quarter as one of the most exciting acquisitions in my career.
RESTRIKE HALF CENTS ADDED
We have added the missing price listings for proof restrike half cents issued between 1831 and 1849.
EXPANDED COLONIAL LISTINGS
This edition we build on our initial listing of Colonial coinage with an expansion of eight (8) additional issues, including St. Patrick, Hibernia, Rosa Americana and Virginia halfpenny issues. We received a lot of great feedback from our initial "beta" release of Colonials and we plan to add more with every forthcoming Quarterly I edition.
COMING NEXT Q1 EDITION
The next publication of the Quarterly I will be July of this year and we plan to fully review the Liberty Seated dimes and complete Liberty Seated quarters by reviewing prices for the with motto coins in the series. As always, we welcome your feedback on prices and content. Please send your feedback to us at editor@greysheet.com.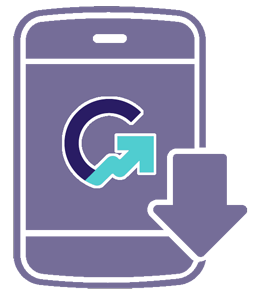 Download the Greysheet app for access to pricing, news, events and your subscriptions.
Subscribe Now.
Subscribe to Monthly Greysheet for the industry's most respected pricing and to read more articles just like this.
Visit these great CDN Sponsors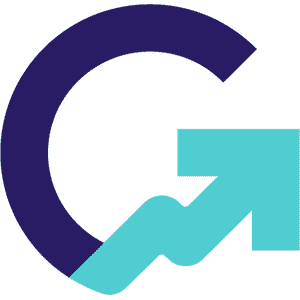 The trusted name in numismatic pricing since 1963, CDN Publishing is home to important industry reference and price guides, including the Greysheet, Greensheet, CPG Rare Coin Market Review, and the CAC Rare Coin Market Review, and the Banknote Book. Located in Virginia Beach, you can find out more at www.greysheet.com, or call 757-655-1056.
---