Palladium:

$2,084.00
$8.00
Bitcoin:

$23,730.15
$281.99
Ethereum:

$1,875.44
$19.04
Canadian Dollar:

$0.78
$0.01
Russian Art Buyer Takes it in the Shorts (lessons for coin buyers)
According to a recent Bloomberg article, "Russian billionaire Dmitry Rybolovlev paid 54 million euros (then $85 million) for a landscape by Paul Gauguin in a priv
According to a recent Bloomberg article, "Russian billionaire Dmitry Rybolovlev paid 54 million euros (then $85 million) for a landscape by Paul Gauguin in a private transaction in June 2008. On Tuesday, he took a 74 percent loss on his investment."
It's a fascinating story, oft told, of the perils of recklessly buying collectibles without objective advice. Values in the fine art market represents a huge step up from even the rarest U.S. coins, however there are some very important lessons here. It is important to appreciate that the risks taken by the buyer were unnecessary and these losses are more likely attributed to the way the items were purchased than the overall art market downturn.
Basic buyers tips for collectibles:
Learn before you buy
Seek trusted relationships, but it's wise to get a second opinion when spending significant amounts
The market can be thin for collectibles and it's often far more advisable to sell slowly in a controlled environment rather than "dump" in a fire-sale environment
Thankfully, in the U.S. numismatics market the publications offered by CDN Greysheet, Bluesheet and Greensheet offer more, accurate information to buyers and sellers than is afforded in almost any other collectibles area. Additionally, numerous web sites including CDN Exchange (dealers only) offer accurate and timely live auction price realizations. At CDN, we are currently in the development stage of a sophisticated pricing app that will give users all of this information at once on your smartphone. Stay tuned and stay educated!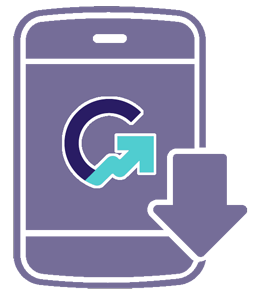 Download the Greysheet app for access to pricing, news, events and your subscriptions.
Visit these great CDN Sponsors
---